Abraxas Coffeeshop Amsterdam Forced to Close its doors!
23 February 2015
Sad news from Amsterdam. After a police control visited Abraxas Coffeeshop, a small bag of hard drugs was found in one of the new employee's personal belongings.
UPDATE! ABRAXAS COFFESHOP IS OPEN AGAIN. CLICK HERE FOR NEWS AND VIDEOS FROM THE FIRST DAY AFTER REOPENING!
Due to the strict policies regarding possession of any hard drugs on coffeeshop premises, Abraxas Coffeeshop was forced to close its doors. The employee who caused this situation was a recently employed women from Italy, who had less than a gram of cocaine, and a bit over a gram of MDMA in her bag, left over from the previous night. Her carelessness has cost this fine establishment it's life.
The management of Abraxas Coffeeshop have posted the official story on the facade of the building (click on this image in slideshow above to enlarge):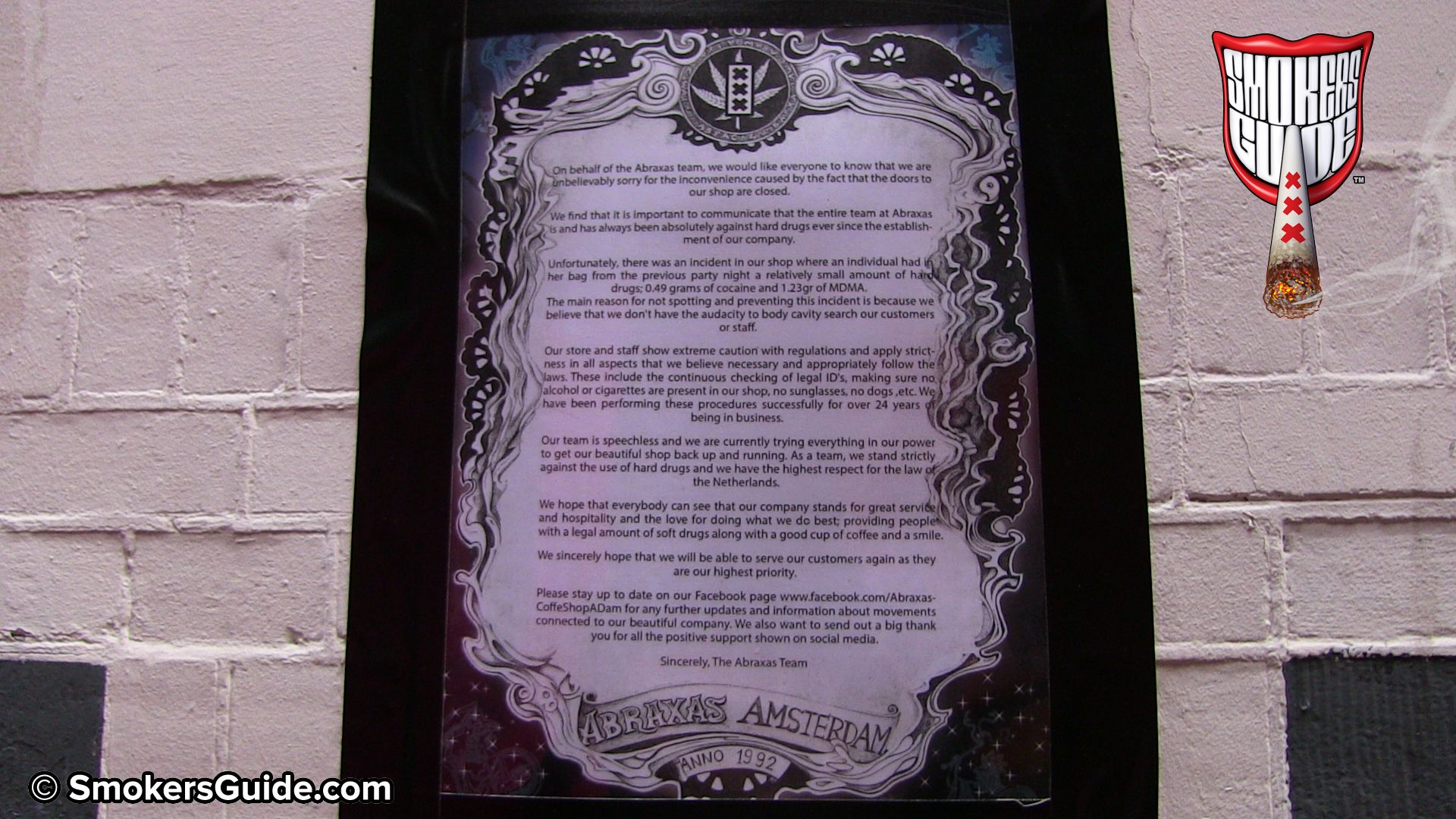 Since that day, 17 February 2015, the windows and doors are boarded up, leaving a very sad and empty Roelensteeg. On 21 February, Abraxas managment invited all fans to join for painting of the wooden panels and a silent protest. The photos show the final effect: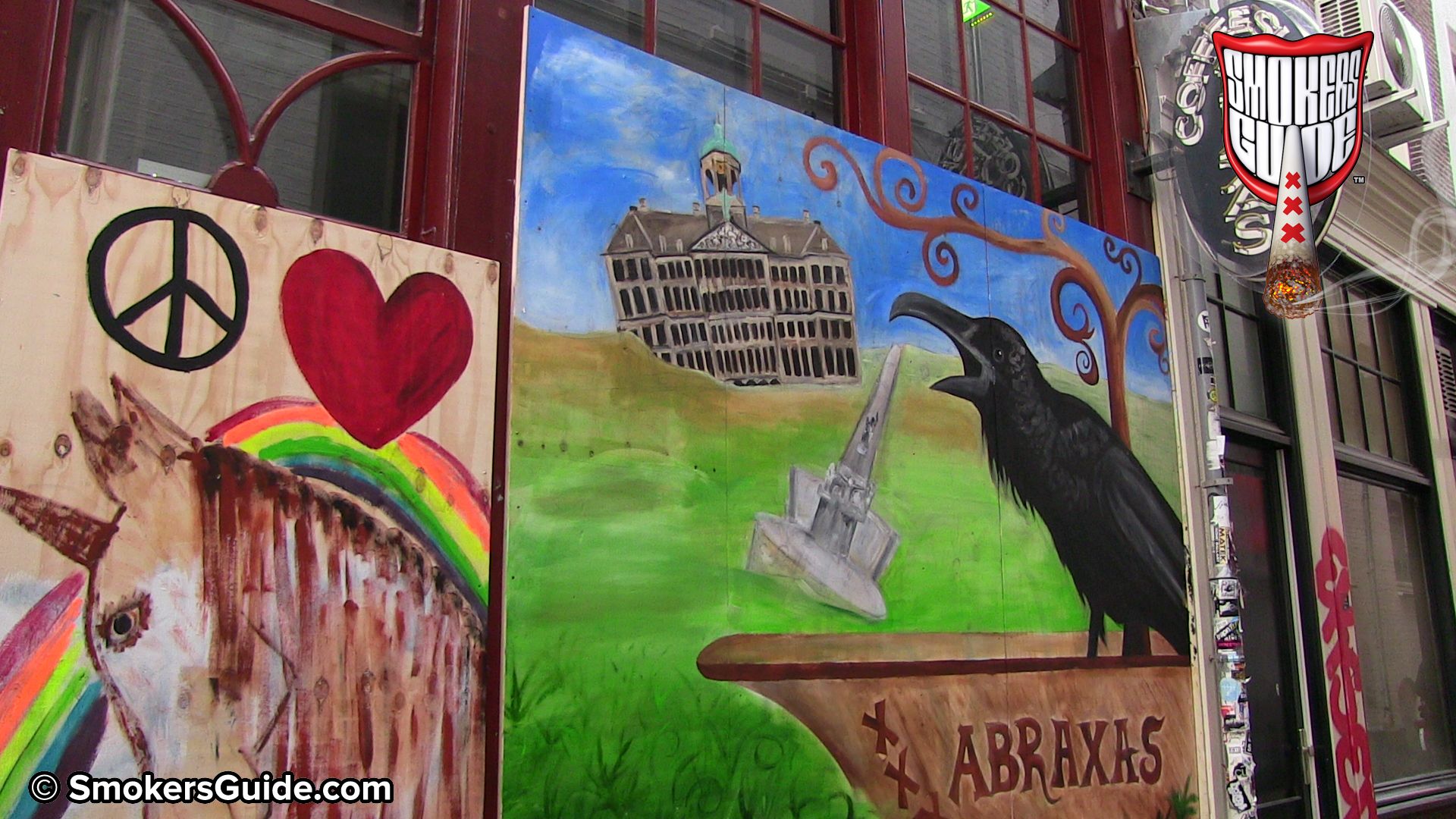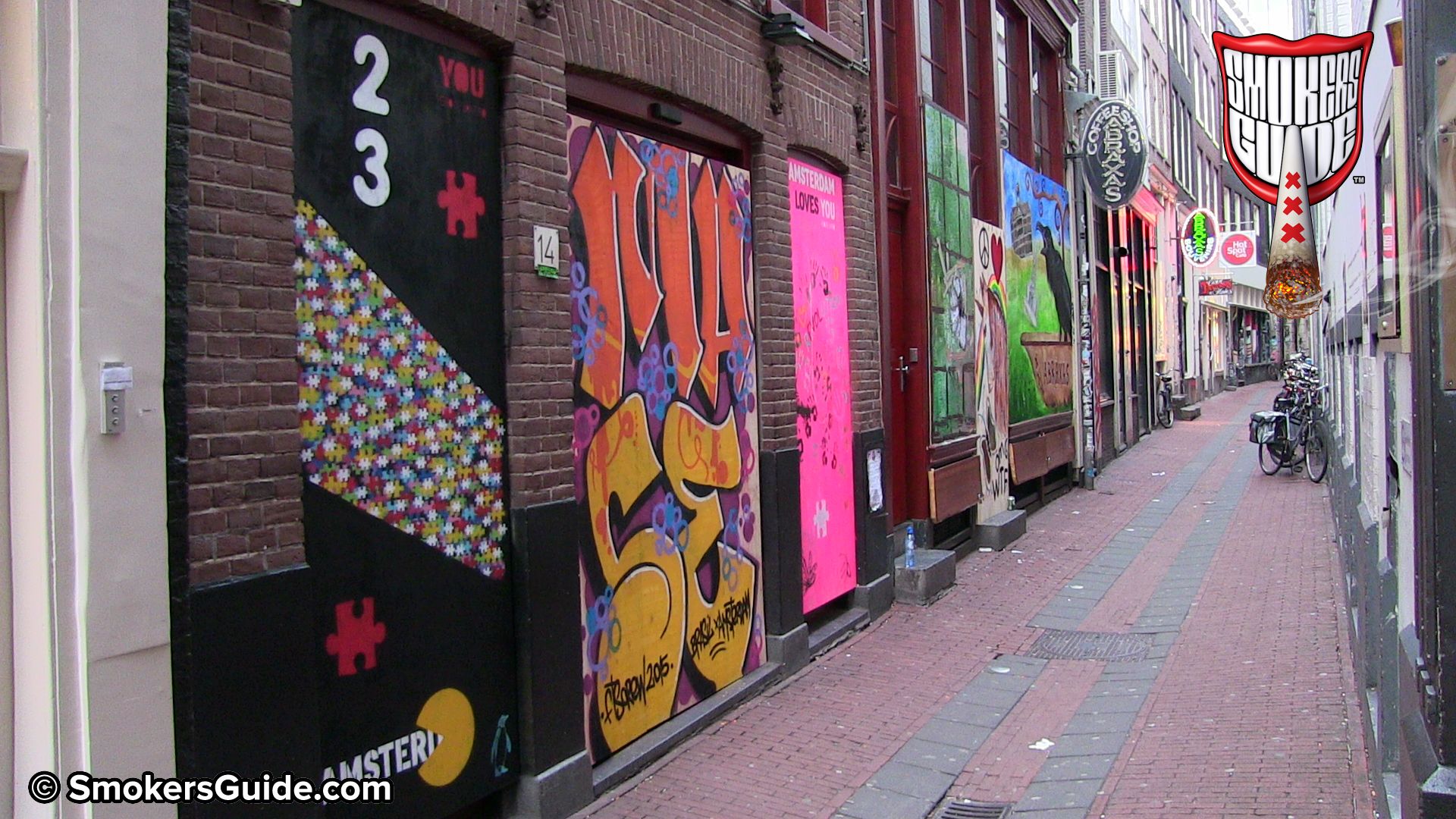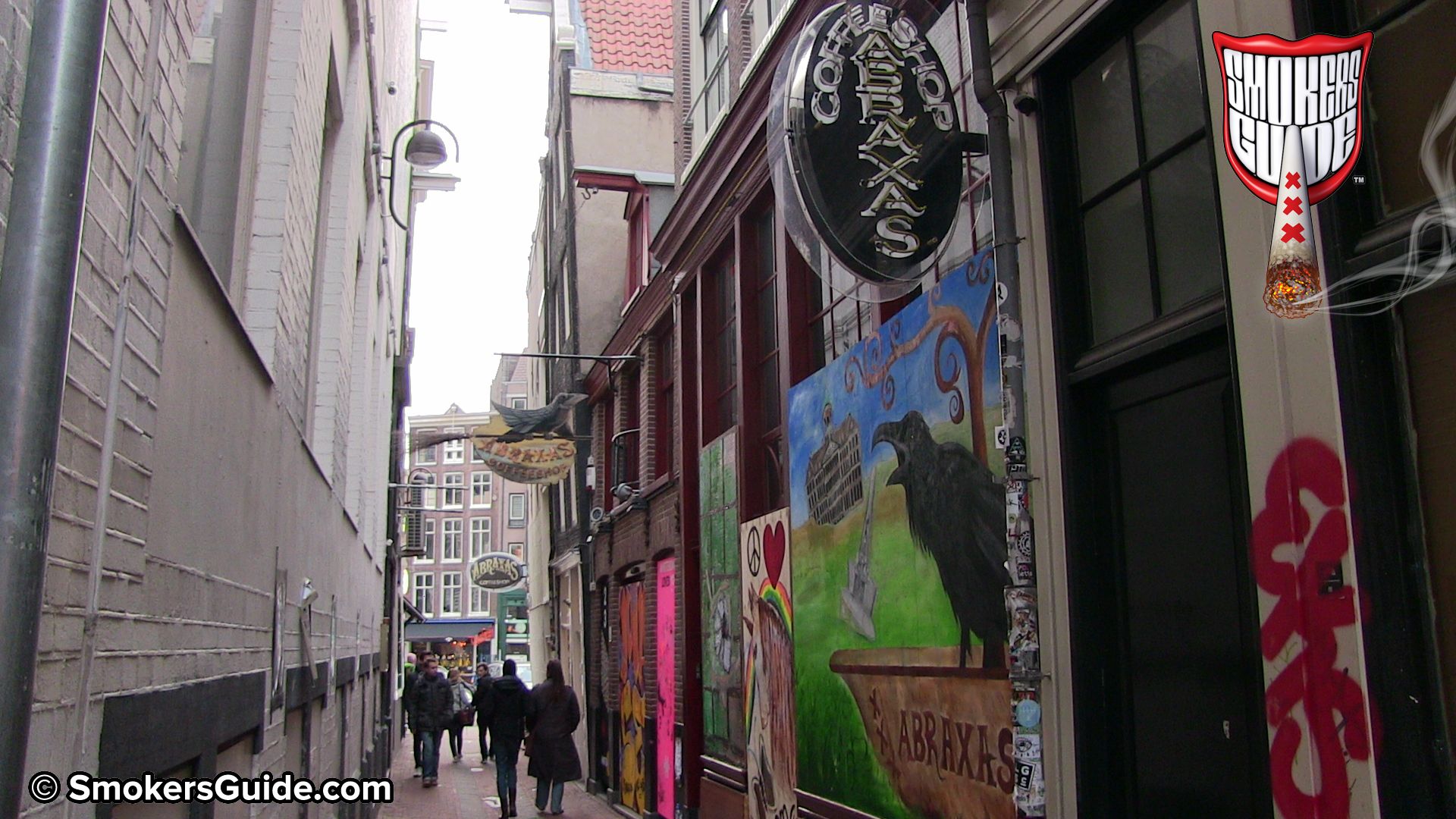 We sincerely hope that Abraxas wins the battle to re-open its doors. It is such a well loved shop, with thousands of fans all over the world. Good quality products and good people.
If you ever had the chance to visit Abraxas, leave them a review of words of support on the Smokers Guide profile.
Watch the video of Abraxas Coffeeshop in full glory:
| HOME | SMOKIN' SECTIONS | TOOLS | COMMUNITY |
| --- | --- | --- | --- |
| | | | |