WW-Afghan
date
May 6, 2003
Origin
Name says it all. Hydro.
Look
Rounded little "nuggets" of weed. Orange hairs cover this almost entirely. The darker green broader leaves that do emerge aren't too crystal-coated but as you pull it apart, the interior pieces are a lot more powdery. Two well-matured seeds were found amongst the two grams of nuggets we bought. Plant em?
Smell
A bit like a ginger-coffee blend. This also smells minty, much more like the fine afghani hashes you may find: floral and a little spicy.
Taste
Kind of like the smell of acrylic and/or plastic. Very strange indeed. I remember this flavour with some of my own ww-afghan strains and those that the Gorgeous Gardener grew also. Odd tasting can be good sometimes.
Effects
Suprisingly, considering the flav and the 2 seeds, this weed is really strong! One of those heavy lid highs, where things are slightly blurry, you feel real relaxed and dreamy. This kind of "dopiness" isn't to be confused with "sleepiness"; you are awake, but kind of on "standby"….
Overall
This one leans more to the afghani side and is very strong for how it looks. The FX last for quite awhile. You just get semi-baked for awhile and then it just kinda ends. Quite a nice bonus, that. Just cruise up to your hotel room in the Utopia after you've fired a massive joint!
want to review? create an account
Member reviews
other reviews from The Plug (Utopia)
Purchased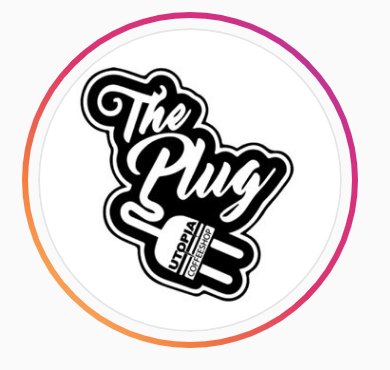 The Plug (Utopia)
Nieuwezijds Voorburgwal 132
Amsterdam
shop profile
| HOME | SMOKIN' SECTIONS | TOOLS | COMMUNITY |
| --- | --- | --- | --- |
| | | | |