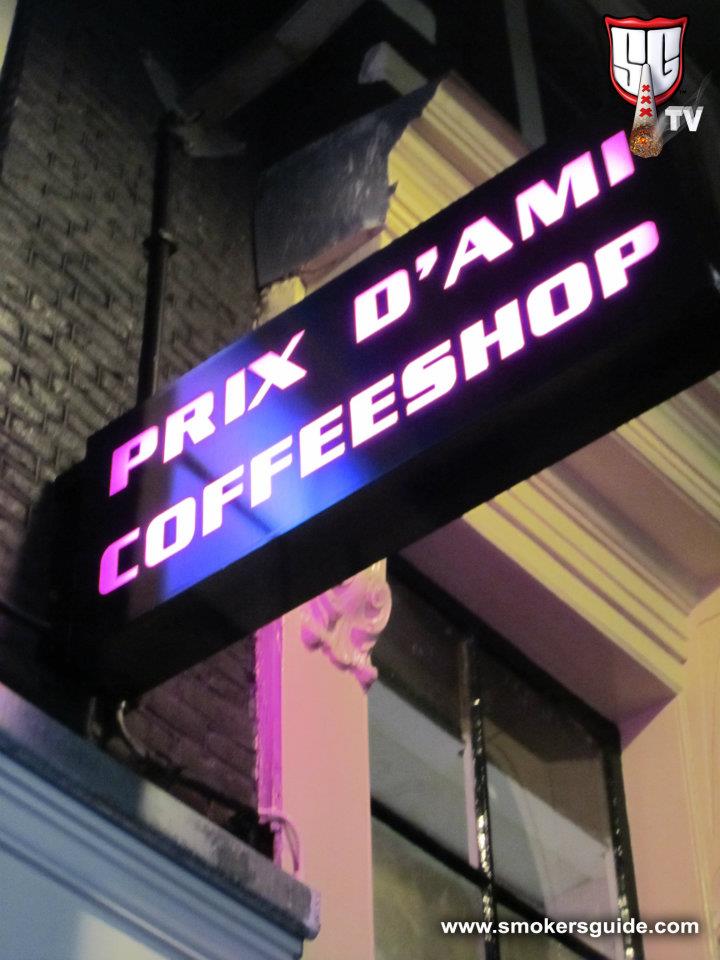 Review and Rating by IrishFTW
review created on :
23 Oct 15
Cool with a good Menu

Straight away in the palce is the security. Sort of intimadating but is understandable as its soo big and popular also being in the heart of the city. Security do not allow you to wear any hats inside which can be annoying also any bags or drinks need to be left at the door. The weed menu is pretty good with lots to chose from. The drinks is also the same with a good choice. This is the biggest coffeeshop with 3 floors. Top floor there is a pool table with TVs showing live sports. Middle floor is a lot more chilled out playing good music with mostly sofas. Its not really a place for chilling out and relaxing as then music is pumping and is very busy most of the time. Almost has a nightclub feel to the place. Is definatly a must see as there are no other coffeeshops in my eyes which are like the prix d'ami as it is 1 of a kind.
review created on :
23 Oct 15
| HOME | SMOKIN' SECTIONS | TOOLS | COMMUNITY |
| --- | --- | --- | --- |
| | | | |