6.8
user rating
28 reviews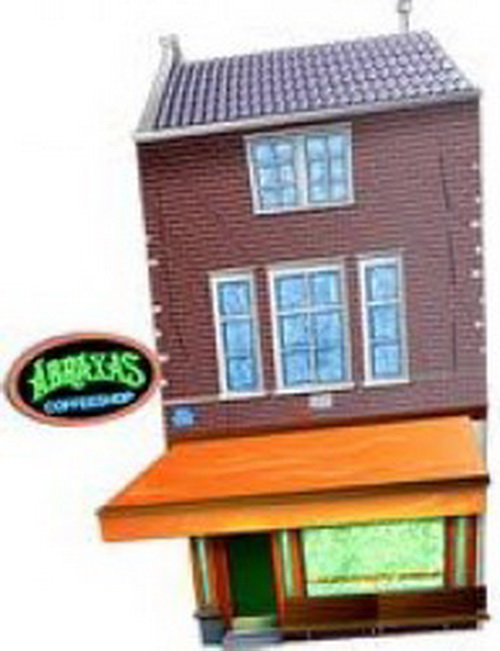 Abraxas Too
Spuistraat 51
Amsterdam

Review and Rating by Scotjock1
review created on :
18 May 15
Visited This Place Back In Oct 2014, But Will Be Visiting Again Soon

Again like another of my reviews when I visited Abraxas, the main Coffee Shop I also visited Abraxas Too twice in the same visit.

It's much smaller in size, and space compared to it's bigger brother. But you still have stools, and chairs to sit on at the bar and order your drinks and smoke. It's similar in decor as it's big brother, with the whole Amazonian style which really puts you at ease inside.

As for the menu it is exactly the same as it's big brother, basic strains as well as Space Cakes, Hashes and Pre-rolled Joints. Nothing different whatsoever between both menu's, only the size of the premises.

Here I bought pre-rolled Joints of Haze, Skunk, White Widow and Pure versions of these strains as well as mixed-shag. Again the same prices as the bigger Abraxas, most mix-shag Joints with tobacco being 3.50 Euros and upwards.

Customer service was very impressive, a Dutch staff member walked me through things as this was my first stop in a Coffee Shop in Amsterdam. He pointed me to pre-rolled Joints, recommended mix-shag ones and I bought a White Widow mix-shag Joint for just 3.50 Euros, I was back within 90 minutes buying half a dozen pre-rolled Joints. Again for my second visit, he was happy to help me and gave me one Joint of each strain they were selling.

Location is prime, being so close to Amsterdam Centraal Train station it's possibly your first stop before entering the city centre. It's located down a quiet street near Resin Coffee Shop, and quite rightly I prefer Abraxas to Resin which I will cover in another review. Being in such a quiet, somber street you can relax if you're smoking inside or taking it home with you.

Price, again Abraxas is aimed at tourists, not locals and so the prices are as steep as their bigger site in the city centre.

Overall Abraxas Too if it is still there, which I hope so is a perfect companion to it's bigger brother if you're not near the city centre but near the train station.

I would advise it for both smoking inside for a brief session, or take your bud home with you. Again not for locals who know of better places, but perfect for tourists fresh off the plane or train.
review created on :
18 May 15

1 friends
member since : 18 May 2015
from :
gender :




| HOME | SMOKIN' SECTIONS | TOOLS | COMMUNITY |
| --- | --- | --- | --- |
| | | | |