Andalusia #1
BushDoc Ranking
Andalusia #1
Review by

bushdoc

-
Purchased :
Andalucia
shop profile
Halvemaansteeg 1
Amsterdam
date
Feb 23, 2004
Origin
Morocco
Look
Well, this looks about as smooth as you could want for a super polm: "cakey", with the layers looking moist and rich in flavour. The "skin" is actually quite firm and shiny compared to the interior. Your mouth really begins to water a bit as you gently bend these thin cut slices of "fudge". It breaks up actually quite well for such sticky and oily gear.
Smell
OHSO fresh! Like my favourite cocoa mixed with fresh mint leaves, there are all kinds of "sweet" levels your nose encounters as it dives deeper and deeper into the bag...
Taste
It could've been the winter air, but I really think this stuff made me go numb. (Well, my lips and tongue, at least!) The inhale is nice and icy and leaves your throat pleasantly coated with a sweet, sugary, minty flav. You could enjoy this smoke with just about any drink, cos like I said above, your tongue goes quite numb with the oil coverage!
Effects
CHILL. Like they took me out of the cold winter streets, warmed me up for a bit in the Andalucia Lounge, then chilled me right down again with a super fat spliff. I was just groovin' with no worries at all. It is pretty much what you want after a heavy day at work (or in my case, with family!).
Overall
The SGF Best shop winner from 2002 comes through again: You needn't look too much further than the Andalucia Lounge for top quality Maroc. Their stuff seems to be like pure spring water flowin' straight from the well...
want to review? create an account
Member reviews
other reviews from Andalucia
Purchased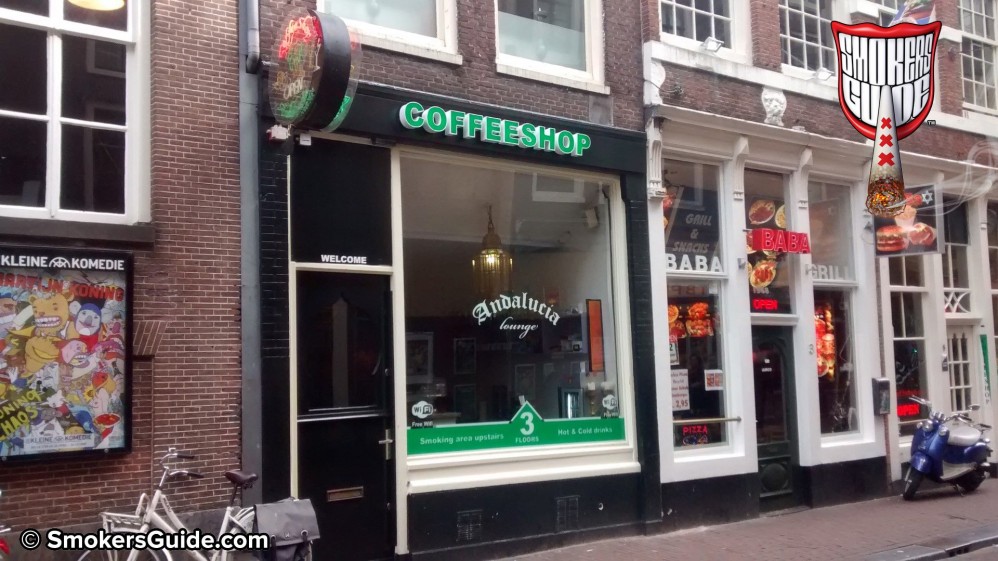 Andalucia
Halvemaansteeg 1
Amsterdam
shop profile
| HOME | SMOKIN' SECTIONS | TOOLS | COMMUNITY |
| --- | --- | --- | --- |
| | | | |