What does Ajax mean?
In Greek mythology Ajax was the grandson of Zeus, and a hero of the Trojan War. AFC Ajax, was first created under the name Football Club Ajax in 1894. On 1900 AFC Ajax was officially founded by Floris Stempel, Carel Reeser and Han Dade.
The History of Amsterdam's Football Club
Since its founding AFC Ajax has become the most successful football club in the Netherlands; having won over 30 Eredivisie (Dutch Premier League) titles and 18 KNVB (Dutch Football Association) Cups. AFC Ajax is one of the big names in Dutch football, and one of the only clubs who have never been relegated from the top division. According to the International Federation of Football History & Statistics (IFFHS), Ajax were the 7th most successful football club in Europe during the 20th century.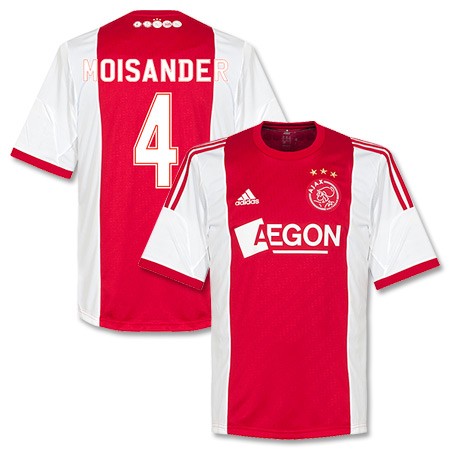 The AFC AJax Stadium
Originally AFC Ajax played at De Meer Stadion and at the Amsterdam Olympic Stadium for international matches. In 1996 the Amsterdam Arena opened and became the home of AFC Ajax.
Match Tickets
So if you want to head down to Amsterdam ArenA and watch the awesome AFC Ajax play you'll need a ticket. Our favourite site for football tickets is Live Football Tickets, where you'll find great prices and secure shopping for AFC Ajax tickets, or tickets for any football match.

Football Shirts
And if you're looking for an Ajax football shirt to wear to the match, or other Ajax Official Merchandise like hats, scarves and accessories then check out Subside Sports -

Need a Hotel?
If you're planning on visiting Amsterdam to watch AFC Ajax play at the Amsterdam ArenA then you might need a place to sleep, especially if you plan on partying after Ajax win! You can find great prices on hotels near Amsterdam Arena at Booking.com