7.4
user rating
104 reviews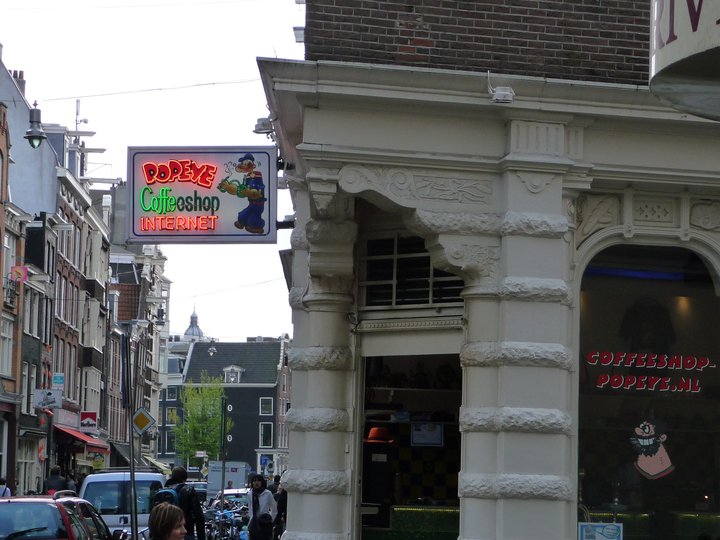 Popeye Coffeeshop
Haarlemmerstraat 63
Amsterdam

Review and Rating by artby.valerio
review created on :
31 Oct 14
How Does the Song go again?

This place is great, a stones throw from central station great big windows looking out on to the street !

I only went in here for the first time a couple of years ago, I was looking online prior to a trip trying to figure out things for a 'to do list ' and popeyes came up , I dont know why but you know when you get a feeling to not try certain coffee shops for various reasons.... not for any tangible reason , but you are walking along and you see one and think , no Ill, not bother stopping in here, well ignore that little voice as I did when I eventually got round to trying this place 1

i had always just presumed it was another of the more touristy ones that I will just avoid, but it is actually really nice , great coffees and a nice menu , top end is a little pricey but the rest of the menu is pretty respectable, and the view from the cafe floor or the raised mezzanine is great !
review created on :
31 Oct 14

3 friends
member since : 31 Oct 2014
from :
gender :




| HOME | SMOKIN' SECTIONS | TOOLS | COMMUNITY |
| --- | --- | --- | --- |
| | | | |