7.8
user rating
93 reviews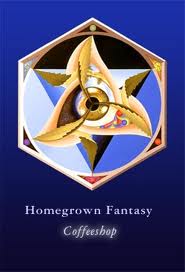 Homegrown Fantasy - CLOSED AS OF 1 JULY 2014
NZ Voorburgwal 87a
Amsterdam

Review and Rating by bulldogAndrew
review created on :
09 Jun 10
We won't be going back again!

It's always been nice place to relax and chill!!!BUT!!
Marijuana menu: i am a regular visiter to the Dam(twice a year for the past 7 years!)BUT the menu has hardly changed in the last 3 years!!Although i loved the cheese they had!!!!
Service & staff: This place has always been my wife's and mine favorite shop, it was our first stop and last stop everyday on previous visits, but unfortunatley we found a new staff member particularly rude to my wife and i on a number of occasions!!!!
Summary : We won't be going back again!! Unfortunatley the staff can make or break a coffeshop and AND THEY HAVE BROKEN IT!!!this WAS my fav in tha dam once upon a time! Luckily there are lots more welcoming places in the dam i can blow my money in!!
review created on :
09 Jun 10

1 friends
member since : 09 Jun 2010
from : 423
gender :




| HOME | SMOKIN' SECTIONS | TOOLS | COMMUNITY |
| --- | --- | --- | --- |
| | | | |