Space Chai
date
Oct 10, 2001
Origin
Anyone who's traveled to India surely knows chai tea.
It's a wonderful mix of herbs and spices like cinnamon, nutmeg and clove normally, but this has been adapted with one very large bag of fine NL cannabis in a cheesecloth.
Look
This stuff looks so interesting as it constantly churns and swirls the bag of cannabis that is placed in the warm chai.
Smell
The smell is very spicy and sweet. The cloves and cinnamon scent defintiely overpowers the weed smell.
Taste
Heavy flavs of clove, cinnamon, coriander seed and more. Brown sugary and sweet, milk is added to smooth it out. With so much weed floating around in it, you KNOW it's gonna taste like ganja.... and indeed it does. :) Funny enough, these flavours really complement one another. YUM.
Effects
This stuff goes down easily and you need to be careful! Before you know it, a glass is knocked back and you will be flying! A nice heavy body high that hits quite hard and last for ages.
Overall
I love the fact that you can do SO MUCH with cannabis. Most people who visit Amsterdam only get a chance to experience space cakes, but there are a few places that are making great marijuana edibles that are totally different!
want to review? create an account
Purchased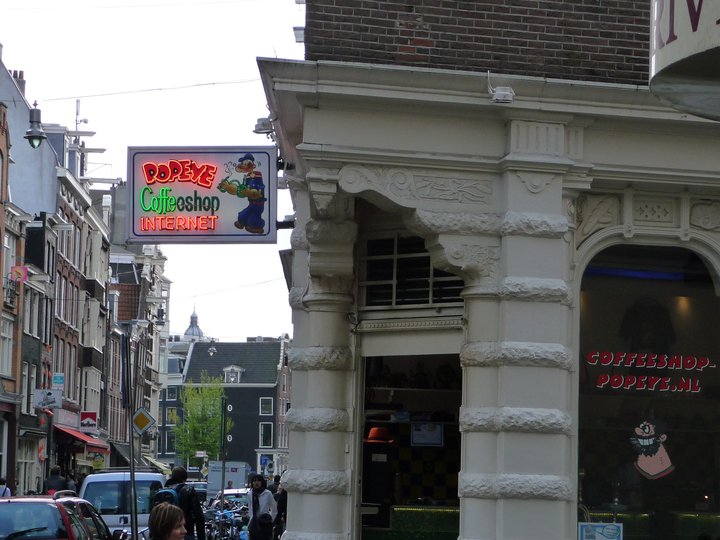 Popeye Coffeeshop
Haarlemmerstraat 63
Amsterdam
shop profile
| HOME | SMOKIN' SECTIONS | TOOLS | COMMUNITY |
| --- | --- | --- | --- |
| | | | |