This year the Flame OFF is hosted at Product Earth expo in UK. To access the glassblowing competition you will only need to purchase a ticket to the expo, click here.
After our trip to Canada to Treating Yourself Expo back in 2013 where we have seen our first International glassblowing competition we, decided to transform our passion for glass into something concrete. We wanted to provide the few European glassblowers an event where they could meet and compete, pushing their creative skills and inspiring eachother drawing inspiration from the already thriving American glass scene.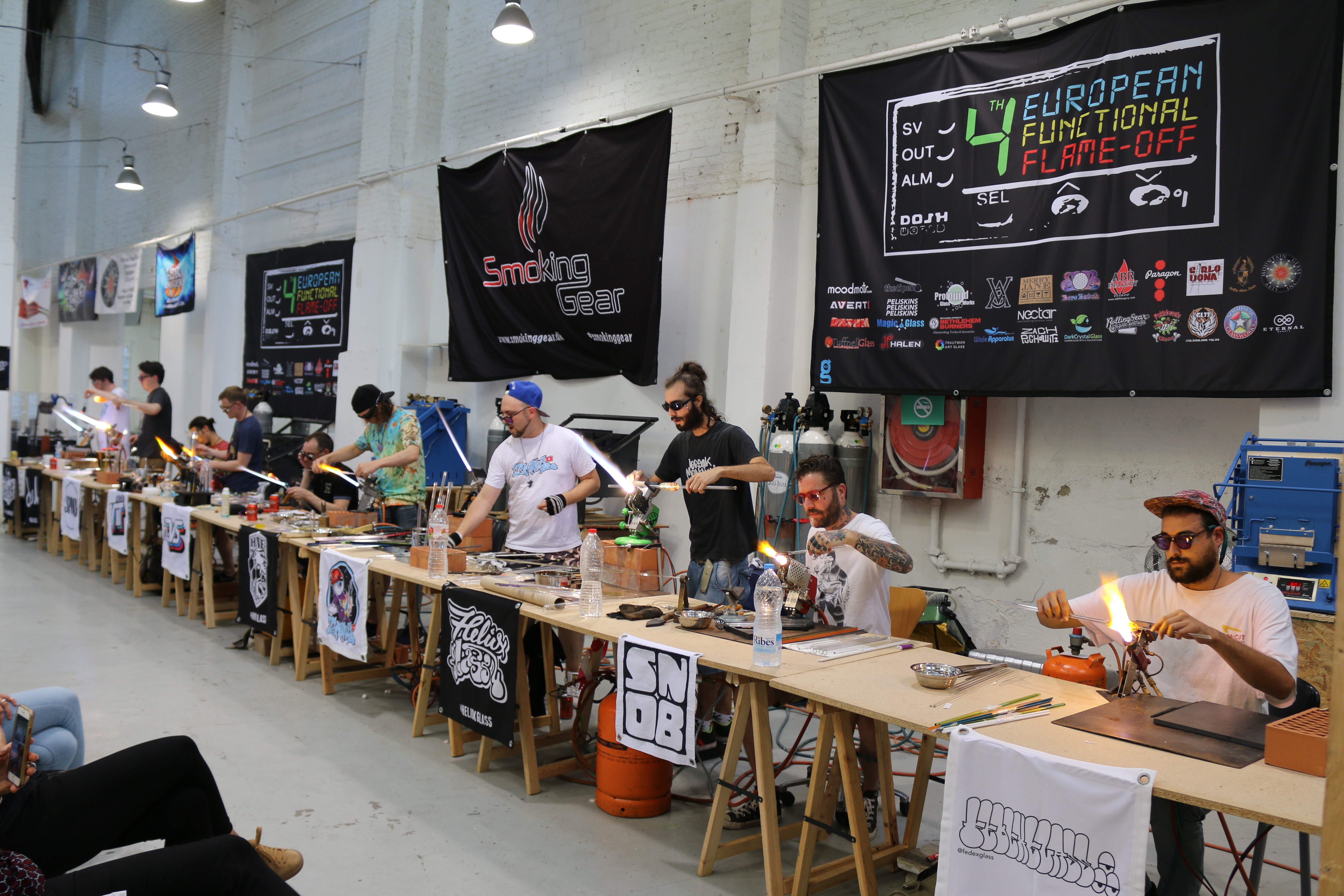 The 1st EFFO in 2014 only welcomed four competitors. The modest beginnings only strengthened our passion for glass and happened to be a life-changing experience not only for us! The winner of the event, Dok, too the plunge that year, and decided to leave his job as a scientific glassblower to become a fulltime pipe maker.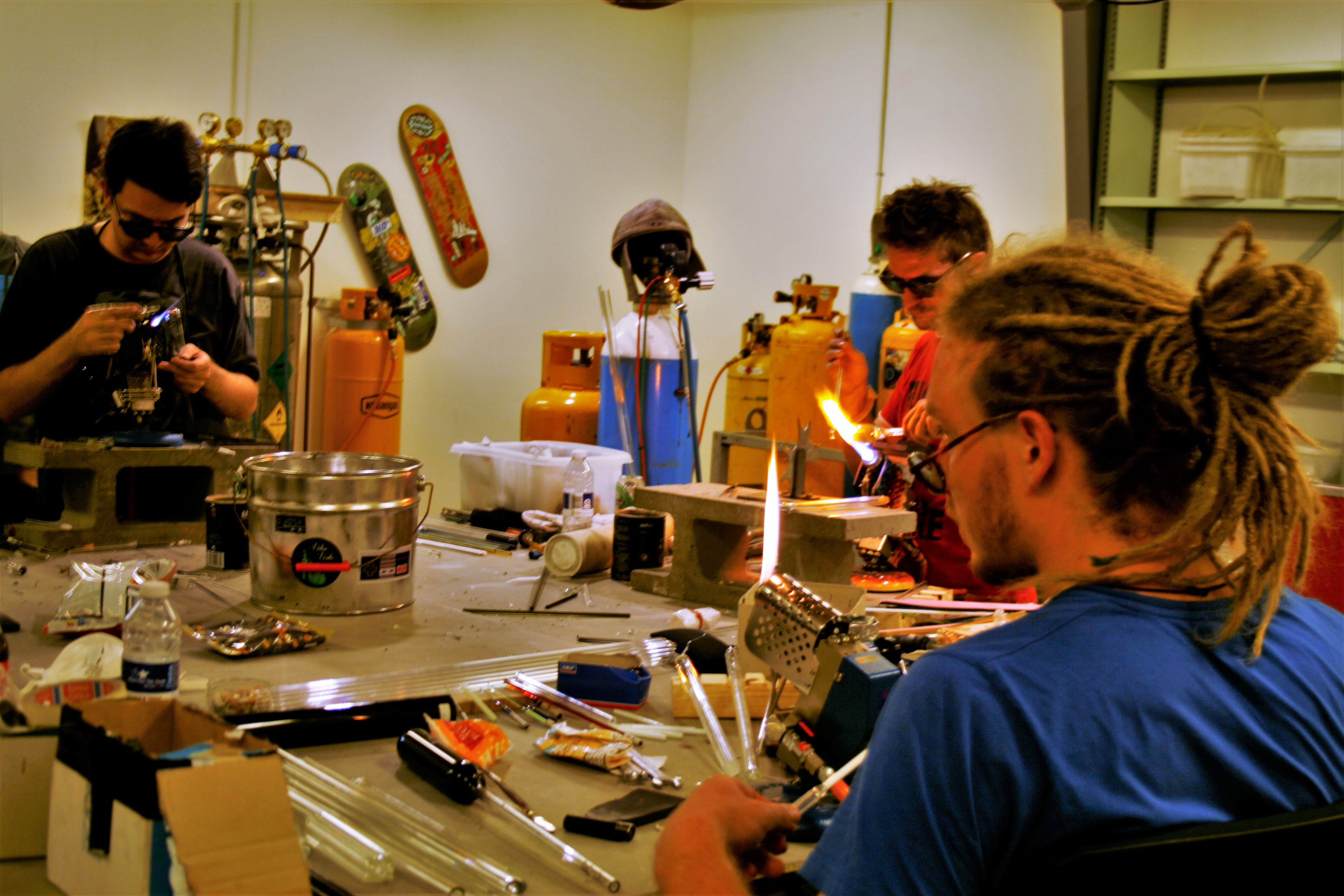 In 2015 we rented a 200m2 tent at the Irun Expo Grow which had a turnout of about 17.000 visitors over the weekend. From this year on we opened the competition for ten glassblowers.

In 2016 we chose the NPK Social Club, our favourite chill out spot in Barcelona, to host the 3rd EFFO. Ten competitors gathered again to heat, swirl and blow the molten glass into graceful forms and shapes.
In 2017 was our first independent solo show! We rented a big venue in Barcelona and hosted over 400 people during the weekend.
Last year we have rented a social club in London and this year we are ready to go back to England but looking forward to an even bigger audience.
Please join us for 2019, and come enjoy the work of amazing European glassblowers! These 10 glass artists will have the same amount of time and same quantity of glass material, and will compete to create the best functional glass piece.
Check out our video of Product Earth 2017:
Take a look at some previous Product Earth events reported by Smokers Guide TV: