8.0
user rating
266 reviews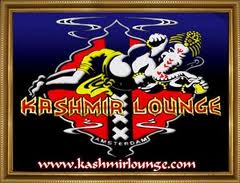 Kashmir Lounge
Jan Pieter Heijestraat 85
Amsterdam

Review and Rating by artby.valerio
review created on :
31 Oct 14
Kashmir a regular stop !

I have been stopping in at the Kasmir Lounge for the last 15 years or so , man I feel old when I say that , but this place is great its really rolled with the changes ( if you will excuse the pun )

its a little bit of a walk for anyone that dosent know their way around that well but it is totally worth the trek, and various trams will get you within easy walking reach if you can keep your head together for long enough to stay focused !

when I first came here back in 2001 it was a very strong impression that has stayed with me ever since , during a nice summer day you can sit outside and watch the world go by with a beer and a spliff, yes this is a place that still allow you both indulgences at once ( although they have moved the coffee shop specific premesis ) over to the otherside of the same street ) you can buy your stash at the coffee shop and then head over to the bar to order your drinks. The inside is like the mos eisley cantina set up by bedouins, after dark the place jumps with various d-j spots and at the weekend it can be heaving. but it is such a pleasure to go and peruse the ample weed menu ( excellent selection of international hashes ) and then get your self a comfy seat or bean bag and hide in a dimly lit corner to sup small beer and light up! you do tend to get more locals than tourists in here and the weekends can be a bit hectic , but that I think is just me getting old !
review created on :
31 Oct 14

3 friends
member since : 31 Oct 2014
from :
gender :




| HOME | SMOKIN' SECTIONS | TOOLS | COMMUNITY |
| --- | --- | --- | --- |
| | | | |