Fruity Thai
date
Dec 31, 2006
Origin
Indica (developed in Holland) crossed with an orignal Thai Sativa. Back-crossed again. Bio grown.
Look
This is really well formed weed; grown with love. This bud is actually quite crazy looking! It is so crystally with tiny, short brownish hairs found everywhere. As you gaze at the glue-like resin which covers the tiny blade shaped leaves, you know this is going to be some strong gear. When you go to break it up you can tell how dense these rocky buds are: They are very sticky and you really have to work hard (even with a grinder) to make it prepped for a joint. And this piece was dried more than usual, because of the packaging.
Smell
Well, this is about as much a combination of cleaning product and more of a berry fruit than you can find. Right out of the bag, it is very fruity and nearly artificial in fact. When you squeeze it, it has a slightly eucalyptus scent. When you break it up, it goes into more a chemical smell, and the fruit is released at the very end. It sometimes, somewhere in there smells like baby powder. Or am I just really stoned???
Taste
The stem tastes definitely on the Sativa side. I decided to dry hit this (I really don't understand the term "dry-hit"... will that mean that if you light it with fire it becomes a "wet-hit" or does the wet part come from saliva, which still actually happens if you suck on it long enough to dry-hit it? Never mind it's just a stoney side note) Anyway, it's very minty-pine on the dry hit. O wow, at the very end there is certainly that berry-fruit coming back in the flavour and a little bit of a damp or "muf" (NL) aroma. When it burns it smells like "old-school Thai weed". It's more spicy than you smell or taste in the beginning. Overall it burns "hot", more like a Sativa.
Effects
The effects come almost immediately. You get a sort of ticklish feeling in the back of your eyes; it lets you know you are in for a visual trip. This is the kind of weed that a lot of people that are serious / sober who try ganja for the first time will insist they don't feel the effects, where in reality it is such a strong, sharp high in a cerebral way that it reinforces their soberness. It's like someone who's already anxious having a double espresso and wondering why they are still nervous. About half way through, the effects slightly change. It's a spacey weed that is alert, yet quiet in nature and sharp with quick visuals.
Overall
Ceres have really done well! The weed we received for review had dried out a little cos it came in a "tin pill box" but this barely affected the flav & taste, which proves how great this gear was. All of our Smokers Guide Cup Crawlers really had a great time at the Hempshopper store, and we hope their voting contributed to the 2nd place Cannabis Cup finish for Ceres Seeds!
want to review? create an account
Purchased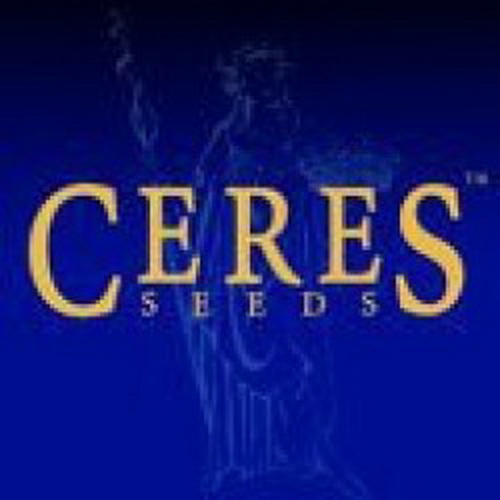 Ceres Seeds
Singel 10
Amsterdam
shop profile
| HOME | SMOKIN' SECTIONS | TOOLS | COMMUNITY |
| --- | --- | --- | --- |
| | | | |