Moonshine
date
Nov 21, 2002
Origin
Ice-o-lator hash made from Heaven Haze crossed with Buddha's Sister.
Look
The outer layer is completely shiny like brown plastic. When stretched, it gets a little lighter before breaking into bits stuck to your fingers like drops of tree sap. The texture is "gooey'; like a Sugar Daddy candy caramel. Don't keep this in the pocket to get soft; instead leave it outside in the cold air to "harden" a bit!
This hash is pure and "boils" so take care! I burned a little bit on a paper clip and it bubbled up and dripped like molten steel onto my finger tip. OUCH! Boiling resin is bleedin' painful!
As I rubbed burn cream on the blister, I called Native K and asked him to drop by with his pipe. We packed the glass and lit it up... expensive mistake. It melted and disappeared like a solid gold poop in a handblown toilet bowl! OK, next try was to (reluctantly) smoke it with tobacco in a joint. We "spaghettied" the hash and laid the pieces in the joint. The thin strips still stuck together so for the next spliff I broke the spaghetti into smaller bits like preparing a polm. Oh...oh.. real nice.
Smell
When you burn this you get a really fresh minty-spice flowing in the air. It's like a gourmet chef's home kitchen; simply decadent. There is also this unique metallic smell like the inside of an empty can of lager. It is not something most smokers will have experience with.
Taste
No fruit here (like Buddha's Sister) but it leans more toward it's Haze heritage: "Soapy" and fresh green in the joint. There's a fine spice reminiscent of cloves (kruidnagel) and hot cinnamon.
Effects
This is straight-up gear; imagine kickin' it, playing chess in the Vondel Park Theehuis. It's a relaxed, clear-headed high that doesn't make you crash-out like stronger weeds or hashes. And although it doesn't make you feel like running a marathon, you don't feel like crawling into bed either. Chilled and calming, I could imagine smoking a bit of this after studying for a final exam or to help deal with a gezellig "family night" at your in-laws!
Overall
Cleanest, purest and most flavourful ice hash I've smoked in many moons. It was worth all the effort and burns! It's possible that people who don't smoke tobacco may try and mix this with weed but I recommend that they try to isolate the flav any way they can; it's really worth it to sample this unique ice-o-lator hash.
want to review? create an account
Purchased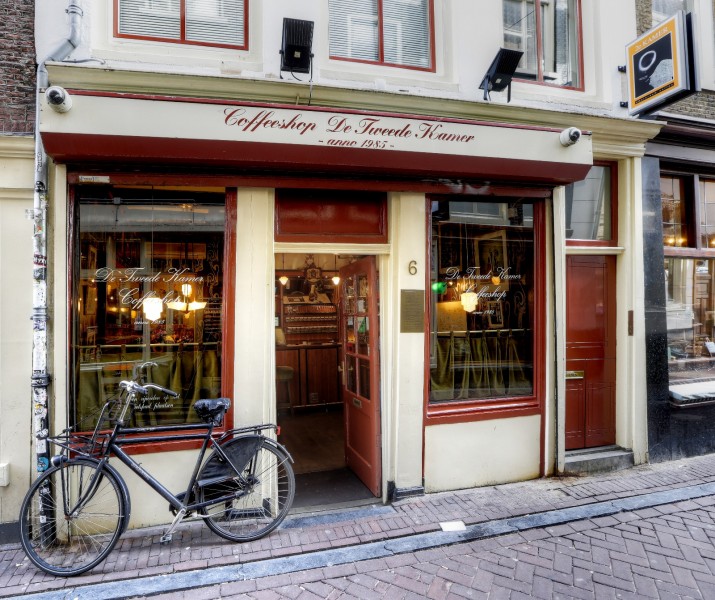 Tweede Kamer
Heisteeg 6
Amsterdam
shop profile
| HOME | SMOKIN' SECTIONS | TOOLS | COMMUNITY |
| --- | --- | --- | --- |
| | | | |