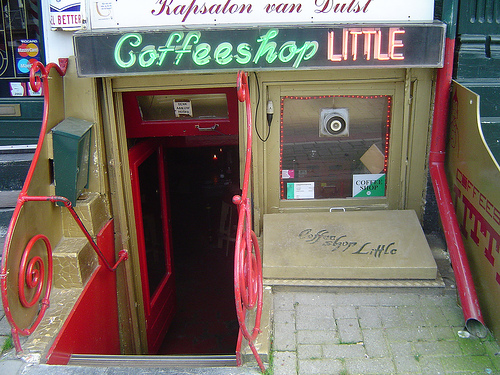 Review and Rating by ojosrojos
review created on :
13 Oct 12
For a big ol dude like me, the Little is LITTLE!

Haha, i walked down in there, could barely fit with my backpack. I was so high, I thought da walls were closing in on me. LMAO, that place is SMALL. I bought some good haze that was not as high priced as down the road. The guy behind the counter was really kool to me and hooked me up with a drink as i bought like 4 g's (after i bought the first one and tried it tho) i always do it that way homiez!!!! know what u gettin into.
review created on :
13 Oct 12
| HOME | SMOKIN' SECTIONS | TOOLS | COMMUNITY |
| --- | --- | --- | --- |
| | | | |