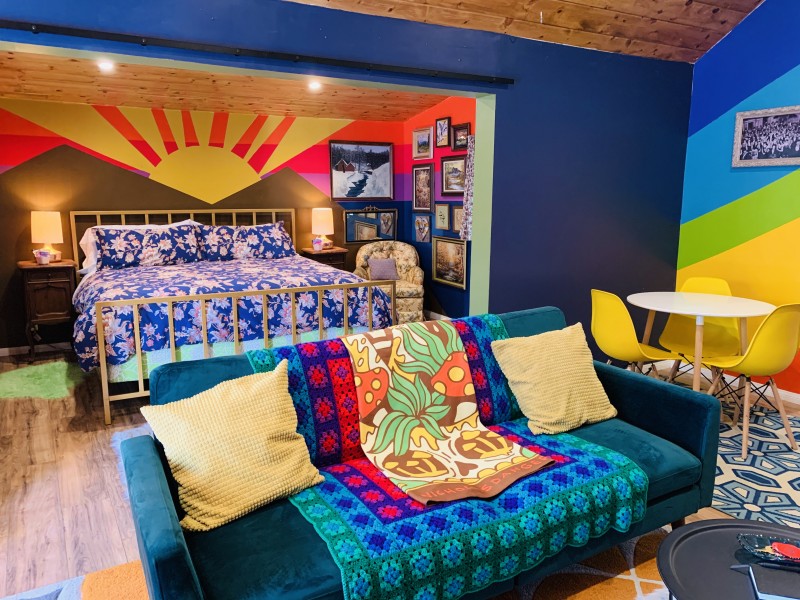 Wild Idy 420 Cabin and Vintage Shop
www.wildidy.com/

54340 N Circle Drive
92549 Idyllwild - Pine Cove
tel: (951) 527-0049

rate this
Member rating scores
Would you return / puchase again?
Wild Idy is a smoker friendly cabin located in the town center of Idyllwild, California.
Featuring an outdoor fire pit, the female owners / entrepeneurs welcome you to come and hang out in the middle of Idyllwild, to smoke out and enjoy the nature of the surrounding mountain. Just a couple hours of driving from Los Angeles, and an hour from Palm Springs, Wild Idy will deliver the most private and relaxing experience, without you having to hide your cannabis. Whether you are a medical or recreational user, it is your ideal place to get away.
Wild Idy Psychodelic cabin is located in the heart of Idyllwild, right next to the Wild Idy Vintage Store. Here you will find trippy and funny gifts, cannabis paraphernelia and more.
The cabin and the shop are just a short walk away from restaurants, shops, and various businesses offering treats to satisfy the munchies that will no doubt hit you at some point ;-)
Hide in the cabin and enjoy a J, or a vape in the privacy of the fenced off back yard, or go take a stoney hike. Just remember, the mountain is a high fire risk area, so don't be irresponsible. Bring a vape pen if you can ;)
Idyllwild town does not have a cannabis dispensary, so be prepared to bring your own stash; drive an hour to the closest dispensary, or grab some products on your way up to the mountain.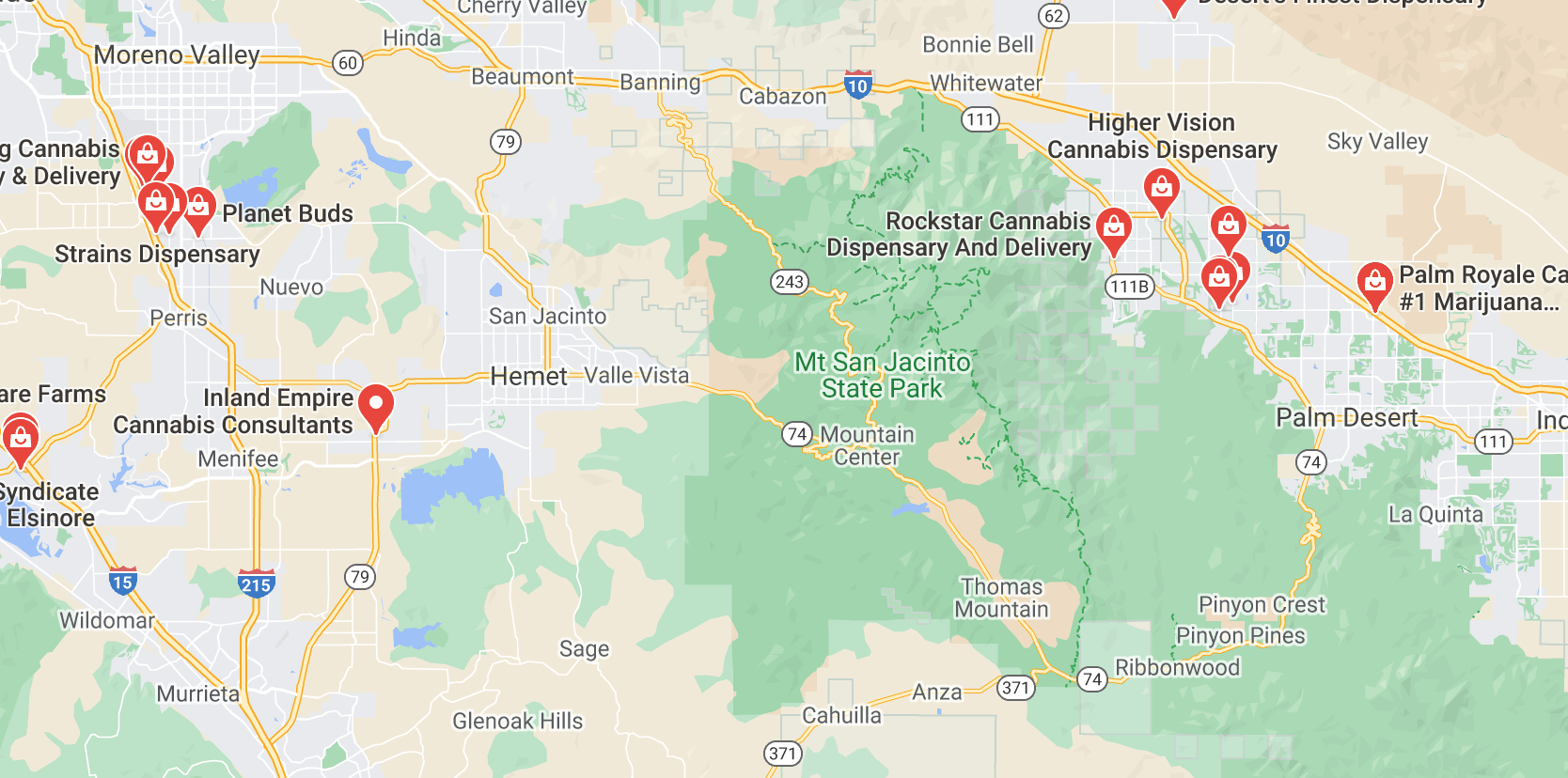 SmokersGuide.com disclaimer:
SmokersGuide.com takes pride in featuring high quality articles to its readers, however does not assume liability for the claims and medical facts presented by the author. Please check with your doctor or medical practitioner, before consuming any products containing CBD, THC, herbs and Smart Products, or any other products recommended here. Make sure to always check for advised dosages, and please keep all THC and CBD products (including vapes, flowers, oils, concentrates or edibles) away from children, animals and any persons who may not desire to consume them. Make sure to clearly mark all products with warnings about the contents, and store all products in locked, child-proof containers, to avoid accidental ingestion. Please check your own country's laws regarding CBD and THC, and make sure shipping is allowed. SmokersGuide.com content is always created in countries where cannabis products are legal, for medicinal and/or for recreational uses. Smokers Guide does not encourage the use of cannabis in countries where its consumption is illegal. This page may contain affiliate links. If you make a purchase, SmokersGuide.com may earn commission, at no extra cost to our readers.
open
M
T
W
T
F
S
S
11:00 - 5:00
11:00 - 5:00
11:00 - 5:00
11:00 - 5:00
11:00 - 6:00
11:00 - 6:00
11:00 - 5:00
features
Smoker Friendly
Smoking Paraphernelia
| HOME | SMOKIN' SECTIONS | TOOLS | COMMUNITY |
| --- | --- | --- | --- |
| | | | |