P P
BushDoc Ranking
P P
Review by

bushdoc

-
Purchased :
Little
shop profile
Vijzelgracht 47 kelder
Amsterdam
date
Oct 10, 2001
Origin
Indica/Afghan Hybrid
Look
Very dense "rocks" formed with layer upon layer of heavily resinous broad leaves. Few fat fuzzy hairs, mainly white.
Smell
Slightly "plastic" scent; and it's not from the bag it was in. A hint of unorganic scent always accompanies these strains.
Taste
Tastes a bit metallic, but the aftertaste is quite smooth. Seems like it was perfect to smoke with a very light shag.
Effects
The PP strain has always had my number. My biochemistry is never ready for the effects of the PP. Strong, dizzy high lasts for a good 2 hours.
Overall
This one is great! Make sure not to have too many beers with a joint of this, as you'll find your feet on the bar, your ass on the ground, and your head on the bar stool. Sounds impossible, but it HAS been accomplished by yours truly!
want to review? create an account
Member reviews
other reviews from Little
Purchased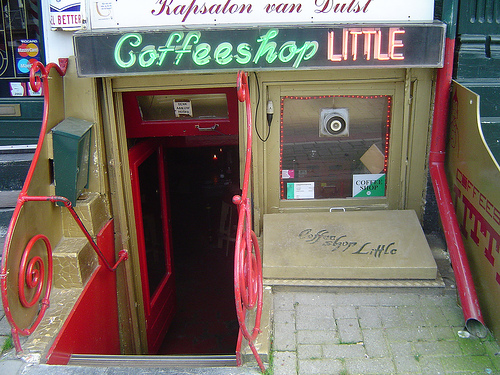 Little
Vijzelgracht 47 kelder
Amsterdam
shop profile
related

pH 89 (Central)
| HOME | SMOKIN' SECTIONS | TOOLS | COMMUNITY |
| --- | --- | --- | --- |
| | | | |