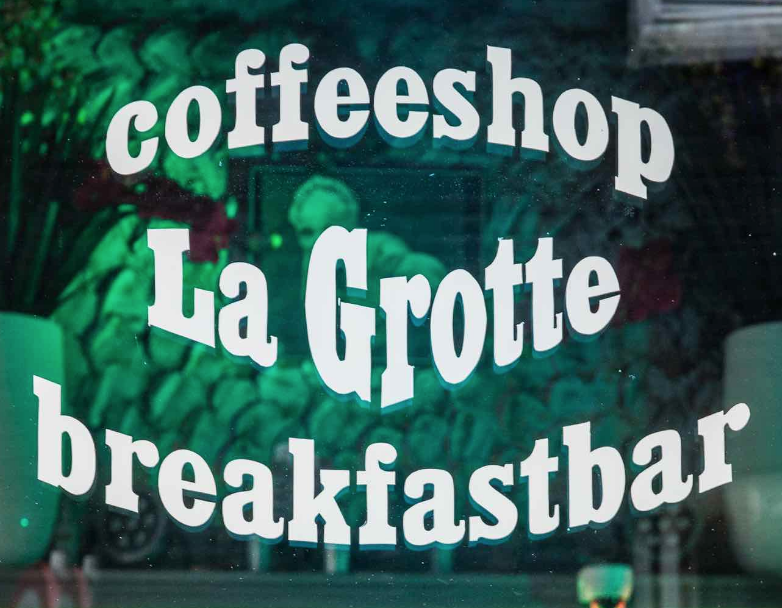 Coffeeshop La Grotte
www.coffeeshoplagrotte.com/

Haarlemmerstraat 34
1013 ES Amsterdam
tel: +31 20 625 3400

rate this
Member rating scores
Would you return / purchase again?
La Grotte is a very modern, clean and vibrant place in the heart of Amsterdam. It offers a wide variety of foods and drink, in a smoker friendly atmosphere.
Despite the name, it is not a cannabis coffeeshop, but rather an alcohol cafe serving breakfast all day. When the city of Amsterdam enforced the split of cannabis and alcohol shops, La Grotte selected the latter. Bacon and eggs with sausage, while touring the HighStreet? This is your place!
Curious to see where La Grotte is located? Check them out in our video time-laps of the HighStreet in Amsterdam:
* All images courtesy of coffeeshoplagrotte.com
Your contribution counts!
If you would like to read or write reviews for coffeeshops, bars and restaurants mentioned on our site, click on their highlighted names to learn more. Remember that all coffeeshops require proof that you are at least 21+, and expect a high level of personal culture. Read more on Coffeeshop Etiquette here, and remember that visiting Amsterdam coffeeshops is a privilege, and you should only indulge in a responsible manner.
Disclaimer
The Smokers Guide does not condone the use of controlled substances in countries where it is illegal to do so. This website (and Smokers Guide Amsterdam book) is for information and education on the progressive system here in the Netherlands. Please respect your countries own laws, and remember that you may not travel with any products containing THC.
If you are looking to learn more about medical and recreational cannabis in Canada, click here to buy Smokers Guide Canada books online.
open
M
T
W
T
F
S
S
9AM–12AM
9AM–12AM
9AM–12AM
9AM–12AM
9AM–1AM
9AM–1AM
9AM–12AM
features
Food
Food & Snacks
Juices/Non-alcoholic drinks
Smoker Friendly
Drinks and Snacks
| HOME | SMOKIN' SECTIONS | TOOLS | COMMUNITY |
| --- | --- | --- | --- |
| | | | |