8.9
user rating
9 reviews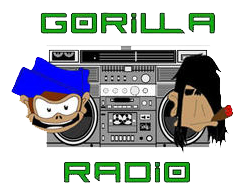 Gorilla Radio Las Vegas
4225 S Eastern Ave #5
Las Vegas

Review and Rating by ojosrojos
review created on :
29 Jan 20
Would you return / puchase again?
ok, a headshop in Vegas that aint shit!

this place has good pieces and all tha shit you need for grafitti and tagging. they got some of the better glass I have seen in town. Prices are cool and the guy working there were chill and know the biz. solid.they got some dopw art in there to, so I always swing by high as hell baby!!!
review created on :
29 Jan 20

1 friends
member since : 03 Apr 2002
from : 518
gender :




| HOME | SMOKIN' SECTIONS | TOOLS | COMMUNITY |
| --- | --- | --- | --- |
| | | | |