8.8
user rating
13 reviews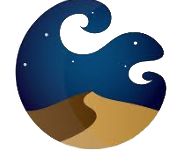 Sahara Wellness Cannabis Dispensary
420 E Sahara Ave
Las Vegas

Review and Rating by CannaMama
review created on :
08 Apr 19
One of the best in Vegas!

Las Vegas dispensaries are all pretty industrial looking from outside. Very large, and sometimes even warehousey in looks. You never really know what's inside, until you walk in and do the whole experience. Sahara Wellness does not dissapoint. The exterior does not indicate what you discover within.

Inside? Tranquil, beautiful, with every inch designed for perfection. The waiting room felt like a spa :)

The staff? Amazing. Super knowledgable and friendly. After chatting a bit, I learned that they were never "potheads", but actually turned to cannabis after years of fighting pain with doctor prescribed opiods. Now that's who I want to buy my marijuana from! This shop is not intimidating for a first time user. The staff takes their time to help you and make sure you get exactly what is right for you! The customers? From young and hip, to mature and serious. Everyone seemed to feel very much at home. The products on offer are mind-blowing. A wide variety, with well lit, and well organized presentation.

Overall, Sahara Wellness is a great spot to recommend for first time users, and the more experienced, both medical and recreational user.
review created on :
08 Apr 19

1 friends
member since : 12 Jun 2017
from :
gender :




| HOME | SMOKIN' SECTIONS | TOOLS | COMMUNITY |
| --- | --- | --- | --- |
| | | | |