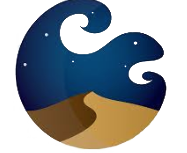 Sahara Wellness Cannabis Dispensary
420sahara.com

420 E Sahara Ave
89104 Las Vegas
tel: 1(702)-478-5533

Las Vegas' only women owned dispensary.
As an all-female-owned operation, Sahara Wellness stands out in the Las Vegas cannabis scene. It's a warm, welcoming dispensary — elegantly appointed with rock and wood accents, an electronic menu, and plenty of art on the walls — that attracts locals and tourists alike for a wide array of flowers, concentrates, edibles, and more.
open
M
T
W
T
F
S
S
Open 24 hours
Open 24 hours
Open 24 hours
Open 24 hours
Open 24 hours
Open 24 hours
Open 24 hours
features
Cash Only
CBD Edibles
Edibles
Open 24 hours
Pre-Rolled Joints
Indica
Sativa
Vape Pens
Write a review
Member reviews
CannaMama
8 Apr 19
One of the best in Vegas!
Las Vegas dispensaries are all pretty industrial looking from outside. Very large, and sometimes even warehousey in looks. You never really know what's inside, until you walk in and do the whole experience. Sahara Wellness does not dissapoint. The exterior does not indicate what you discover...
Full details

bushdoc
23 Jan 19
420 address? really! Only in Vegas.
From a distance, you could almost mistake the facade for a mexican restaurant... until you see the huge 420 on the gable! You've found Sahara Wellness. :) When you walk in, you realise this ain't no food joint; it's a joint joint! Located on the east side of The Strip it's not far from the action, and it's...
Full details
www.facebook.com/saharawellness/
| HOME | SMOKIN' SECTIONS | TOOLS | COMMUNITY |
| --- | --- | --- | --- |
| | | | |