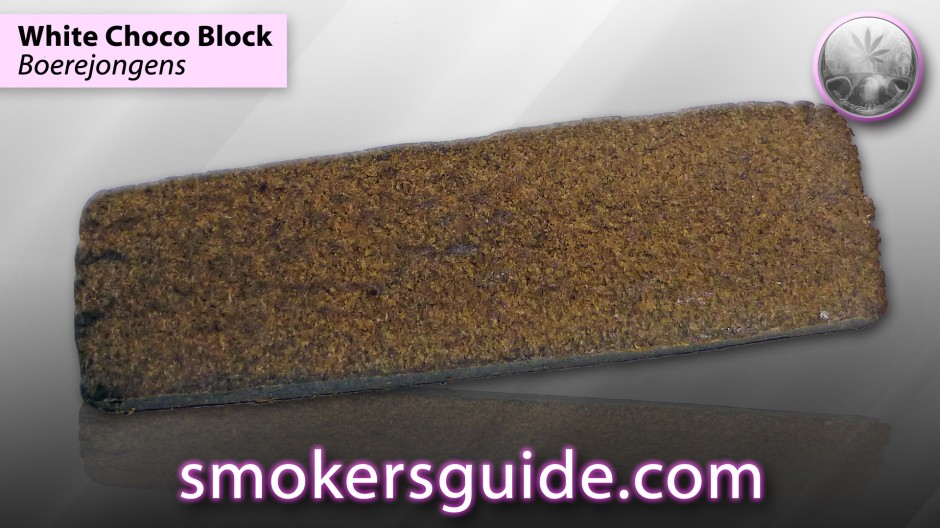 White Choco Block
light hash
Review and Rating by roberto.roos
review created on :
03 Aug 16
wife's guilty pleasure

my wife fell in love with the white choco strain a few years ago. and sometimes asks me to bring back some for her. but sadly it hasn't been on the menu for 3 years. and it won't be back as i was told recently. so yesterday i brought back white choco block. she likes it, but likes the but better. i love herb, but this hash is my kind of spice.

love to see more of this kind of hash. the texture is soft, the taste is pure and the effect a delight. job well done boerejongens. keep the medicine coming. and smokersguide your review is spot on.
review created on :
03 Aug 16

2 friends
member since : 09 Mar 2015
from :
gender :




| HOME | SMOKIN' SECTIONS | TOOLS | COMMUNITY |
| --- | --- | --- | --- |
| | | | |