Located in the heart of the city, Coffeeshop Easy Times is a coffeeshop you do not want to miss when visiting Amsterdam. Directly on one of the most beautiful Amsterdam canals, right off of Leidsepein, it has a very modern and recently renovated interior.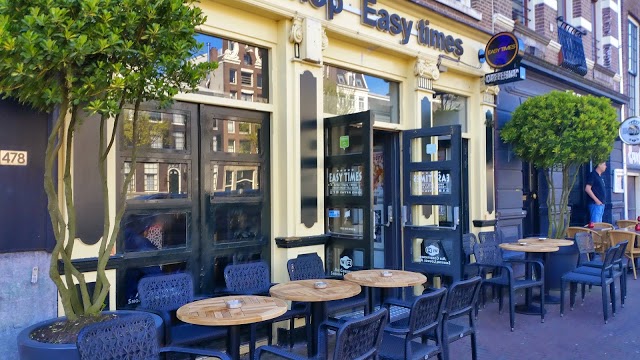 Easy Times has been one of the leading coffeeshops in Amsterdam since its opening in 1985. Striving to provide their clients with the most premium quality products. The coffeeshop is modern in its appearance whilst having a laid back and relaxing atmosphere where anyone is welcome. Easy Times' interior is best described as a mix between an upscale cafe and an urban nightclub.
The coffeeshop is located in the city center of Amsterdam, on the Prinsengracht (Prince's Canal). Being mere steps from the Leidseplein, it is situated in one of the more vibrant and popular nightlife destinations in Amsterdam. And when the summer months roll around, you can enjoy the weather sitting alongside the canal with their outdoor seating.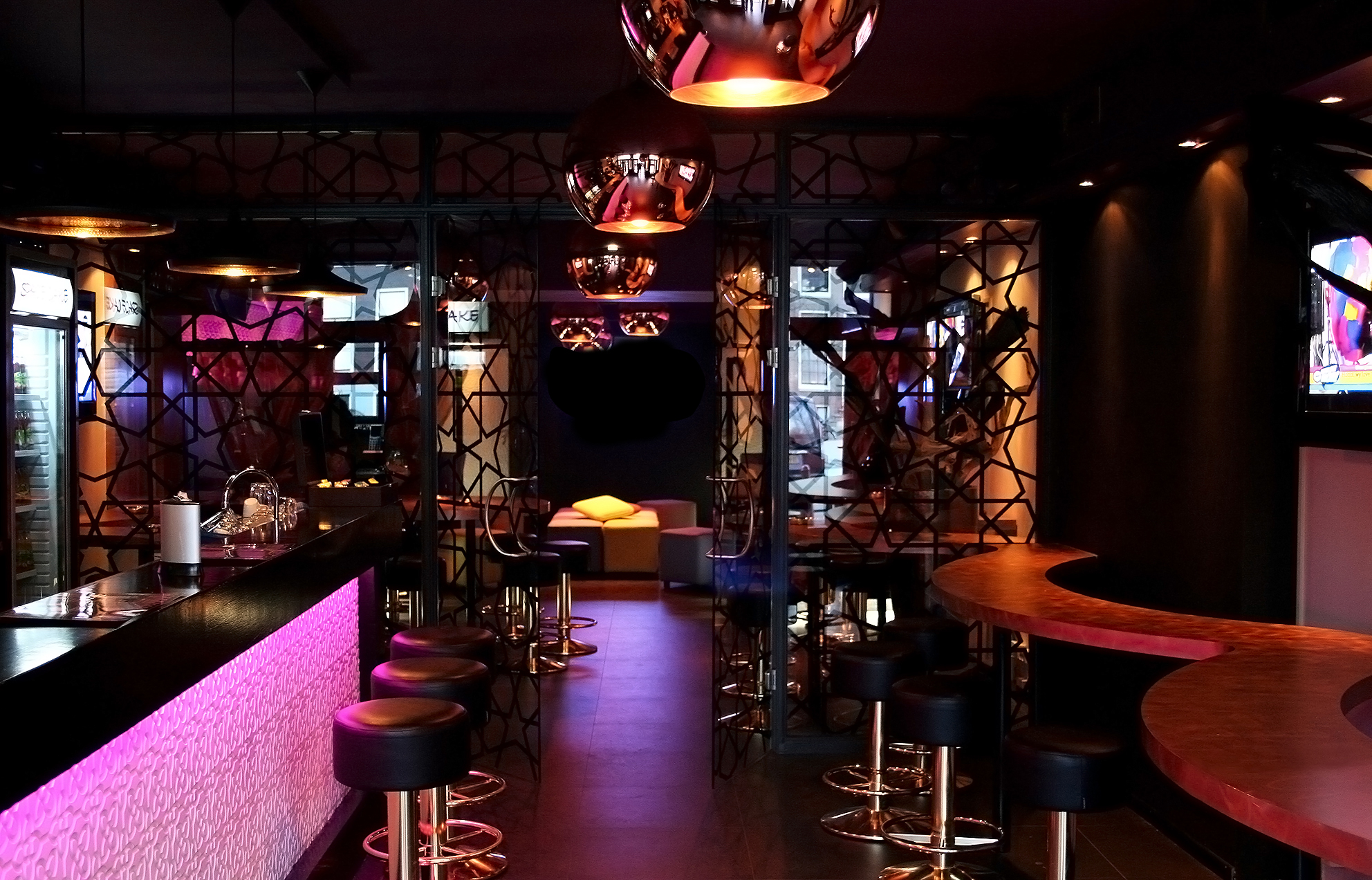 Easy Times has an wide variety menu that tends to list well over a dozen strains of the flower (weed), you will find a good mix of contemporary and old school strains. If you are looking for a popular new West Coast USA strain, look no further. Aside from this, the hashish menu is formidable on its own. The quality of many of the pressed imports is bound to leave an impression. Next to the standard menu, Easy Times' strength lays in the ever changing and innovative offer of weed and hash.
The coffeeshop also sells pre-rolled joints and edibles which include a variety of freshly baked muffins, brownies, and cakes. Vaporists will likely appreciate the two Volcano vaporizers, which are setup on their own table in the front room. With live DJ's on the weekend, Easy Times is not only a great hang out during the day, but also comes alive in the evenings.
View the below SGTV video of Amsterdam Coffeeshop Menus, featuring Easy Times Coffeeshop fall 2018 menus:
Easy Times Coffeeshop Tour:
open
M
T
W
T
F
S
S
09:00 - 1:00
09:00 - 1:00
09:00 - 1:00
09:00 - 1:00
09:00 - 1:00
09:00 - 1:00
09:00 - 1:00
features
Designated Smoking Room
Edibles
Juices/Non-alcoholic drinks
Pre-Rolled Joints
Sunny Terrace
Vaporizers
Volcano Vaporisor
Smoking Paraphernelia
Indica
Sativa
Write a review
Member reviews
CannaMama
17 Jun 18
modern with a great view
I stopped by Easy Times with a couple of friends, and we found the interior to be very clean and appealing. We enjoyed some good coffee and had some chocolate space muffins, while watching boats go by. I dont remember much more :)
Full details

blue-mystic
18 Oct 15
freegod
6 Oct 09
Good hash
Simple and freshMarijuana menu: Great Amnesia, Chessel, Service & staff: Great, you actually learn and they are very friendlySummary : Good hash
Full details
willow
18 Aug 03
cool atmosphere
the atmosphere was great, a little bit too loud music. Marijuana menu: yes there aren't too much hush and weed sorts but the price is ok. i tried the nepal which blew me upService & staff: very friendly man behind the barSummary : cool atmosphere
Full details
Greg
26 Mar 03
Very cool, very local place on a canal
Wheelchair accessible if they hold the door. Loud, smokey place loaded with locals. Long bar down leftside with all kinds of spirits. Get there early and have a cup of coffee with the dealer/barman, then watch the locals stop by for a pre-work pick-me-up!Marijuana menu: Did not even look at the menu! Got...
Full details
distendo
31 Jan 03
Great music - its so loud!
Great music - its so loud!Marijuana menu: Pretty Good - great White Widow...Service & staff: What you would expectSummary :
Full details
stonerkris
13 Jan 03
wandered in by mistake...would'nt go back
smoky and loud..Marijuana menu: selection of jamaican and afican grass some common hashService & staff: not bad..Summary : wandered in by mistake...would'nt go back
Full details
www.facebook.com/EasyTimesAmsterdam/
| HOME | SMOKIN' SECTIONS | TOOLS | COMMUNITY |
| --- | --- | --- | --- |
| | | | |