8.2
user rating
167 reviews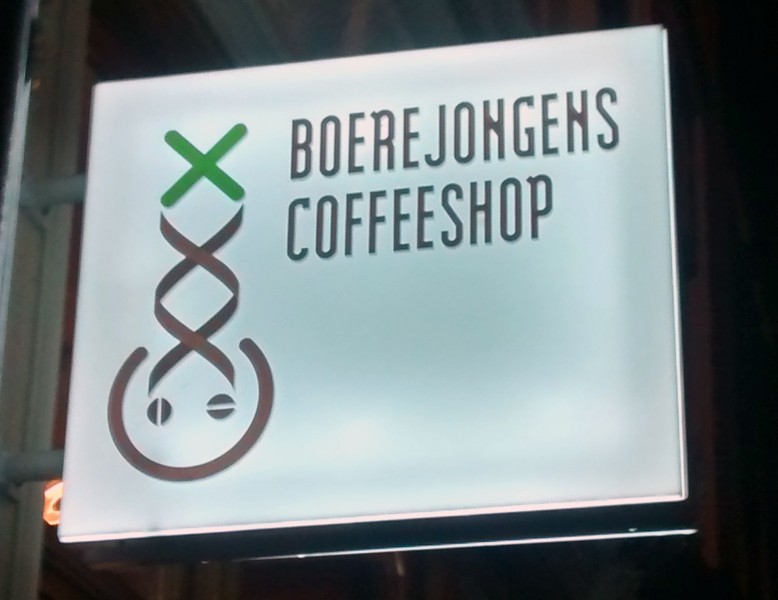 Boerejongens Center - Utrechtsestraat
Utrechtsestraat 21
Amsterdam

Review and Rating by TheCannabalist
review created on :
31 Jan 17
Boerejongens Centre review

I love this shop. It's been in my top 5 ever since it opened. They have excellent products, one of the few shops where I can always find something I want, and the prices are good. It's round the corner from Rembrantplein, one of the main squares in the dam, it's easy to find. As you get to the entrance there's normally a greeter, there to say hello, and let you in.

Once you get inside, it's really brightly lit and super clean, there's hardwood and marble everywhere and all the products are well displayed behind budtenders. It looks like an old school chemist to me. The shop feels more like a dispensary than a normal coffeeshop. It does have a small smoke room upstairs though, not big but it's classy. It feels like being in a tiny cigar club, nice leather chairs to get high and watch the world go by. All the staff wear white tunics and lab coats, there's a very professional feel to the whole place.

The menu is digital, you find it on display on the counters, it's huge and it changes about once a month. Every time I go back I always get excited by something. The shop gets very busy, so sometimes there can be a long queue down the road. The people at Boerejongens have a lot of their own products: strains, seeds, hashes, papers, tobacco, collectables, clothing. They even make nice smelling hemp soaps. Without doubt, one of the best shops there is.
review created on :
31 Jan 17

1 friends
member since : 18 Jan 2017
from :
gender :




| HOME | SMOKIN' SECTIONS | TOOLS | COMMUNITY |
| --- | --- | --- | --- |
| | | | |