7.7
user rating
61 reviews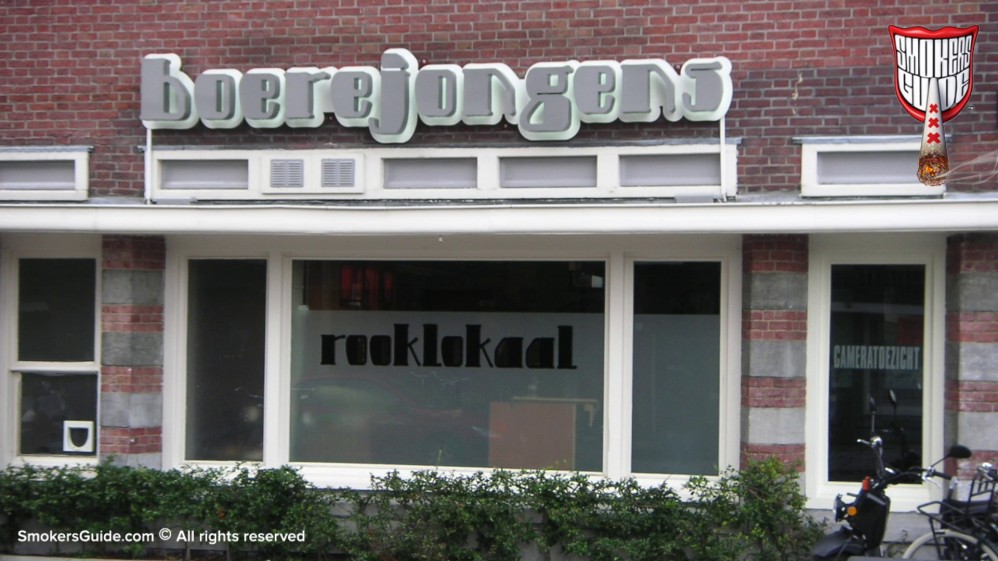 Boerejongens West
Baarsjesweg 239
Amsterdam

Review and Rating by daniele.perini.969
review created on :
27 Jul 15
A starbucks boy has advise me to this coffeeshop

A boy who work in a Starbucks in Bethooven Straat has advise me to go to this coffeeshop.
An incredible coffeeshop:
I've tried Super Silver Strawberry and that was the best I've tried in my trip in Amsterdam.
You can't smoke inside the coffeeshop.
review created on :
27 Jul 15

0 friends
member since : 08 Apr 2015
from :
gender :




| HOME | SMOKIN' SECTIONS | TOOLS | COMMUNITY |
| --- | --- | --- | --- |
| | | | |