8.9
user rating
14 reviews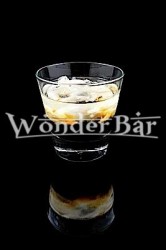 Wonder Lounge
Nieuwendijk 11
Amsterdam

Review and Rating by bushdoc
review created on :
30 Nov 13
Would you return / puchase again?
The party GOES ON!

This third and latest bar from the "madman on the Niewendyk" is a cracker! Huge, with so many shishas, you'd think you're in Istanbul! Loads of places to kick back and relax, they are TOTALLY smoker friendly, even allowing yours truly to fire up the funky haze!!!

The people who drop in are up for fun and the staff usually oblige. The owner makes you feel at home, the beers and cocktail list are extensive and they have some seriously tasty Lebanese food for a really decent price.

As far as smoking, drinking, sports and music go, this may be one of the TOP places that has it all on the Nieuwendijk, check it!
review created on :
30 Nov 13

1 friends
member since : 14 Dec 2001
from : Amsterdam Netherlands
gender :




| HOME | SMOKIN' SECTIONS | TOOLS | COMMUNITY |
| --- | --- | --- | --- |
| | | | |