8.2
user rating
167 reviews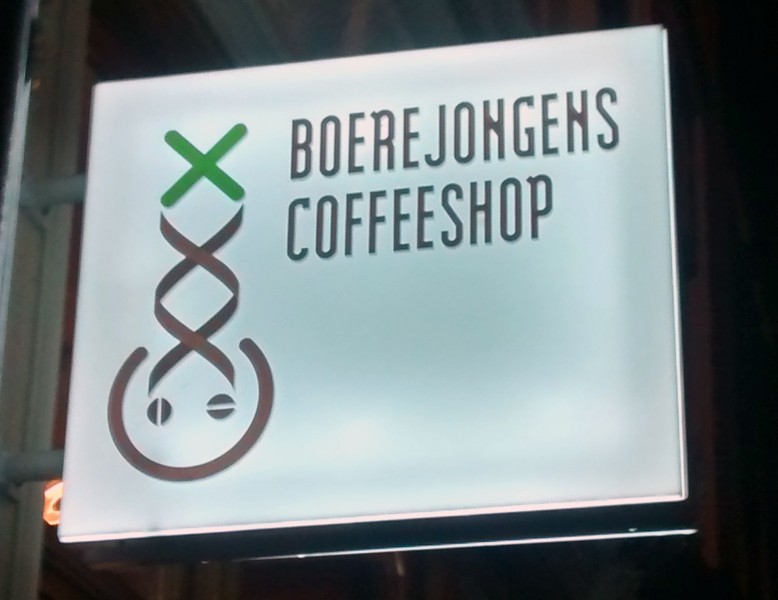 Boerejongens Center - Utrechtsestraat
Utrechtsestraat 21
Amsterdam

Review and Rating by J_SGuide
review created on :
22 Jun 14
New shop, right in my neighbourhood!

I used to go to coffeeshop Stix all of the time and then for awhile to Barneys Coffeeshop just aroudn the corner, but then that closed down. So now I can really use another top quality coffeeshop in my area, cos most are just too damned touristy!

So I saw they were busy with making the place over and I was surprised to see the balloons out yesterday for the grand opening!!! When i saw the sign, I recognised the Boerejongens name from the video i saw here a few weeks ago, so i was excited to try it out. I was very impressed with this place. Very nicely laid out, very clean and bright. The guy behind the bar was happy to be open and had some good tips for me. The weed menu was big and the prices were pretty good for the centrum which i think always has higher prices. I grabbed some amnesia which was great for the price.

Will be BACK for sure!
review created on :
22 Jun 14

1 friends
member since : 10 Dec 2001
from : 518
gender :




| HOME | SMOKIN' SECTIONS | TOOLS | COMMUNITY |
| --- | --- | --- | --- |
| | | | |