8.9
user rating
14 reviews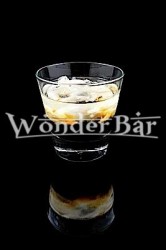 Wonder Lounge
Nieuwendijk 11
Amsterdam

Review and Rating by andrewpyrah
review created on :
07 Apr 14
Would you return / puchase again?
Friendly and relaxed

Met a friend here the other night and relaxed with a few drinks and a smoke. The atmosphere is really relaxed and the staff are very friendly. Great if you want to enjoy a drink with your smoke. They also have hookah pipes available to use.
review created on :
07 Apr 14

1 friends
member since : 03 Oct 2011
from : Amsterdam Netherlands
gender :




| HOME | SMOKIN' SECTIONS | TOOLS | COMMUNITY |
| --- | --- | --- | --- |
| | | | |