7.7
user rating
61 reviews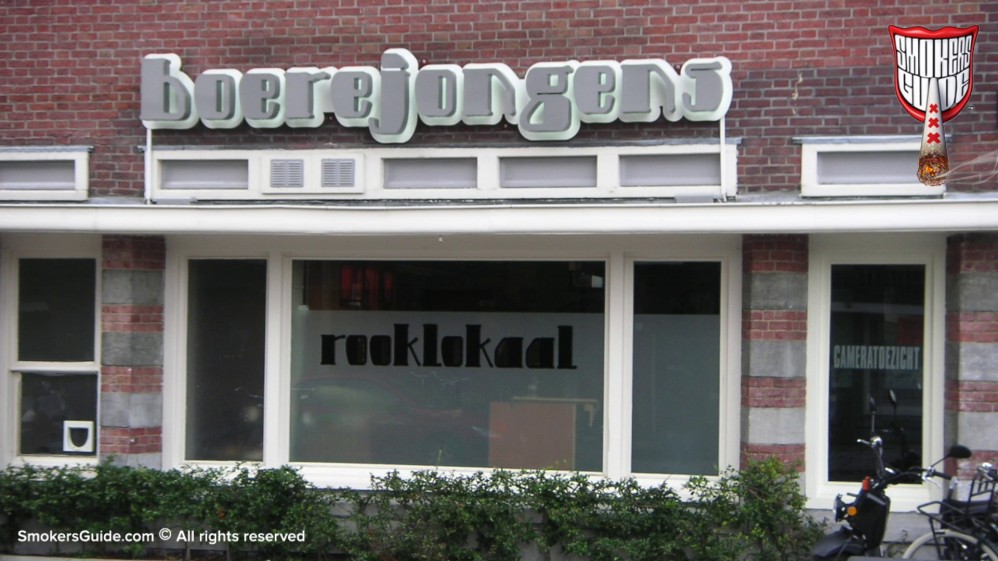 Boerejongens West
Baarsjesweg 239
Amsterdam

Review and Rating by bushdoc
review created on :
25 Sep 11
The prices here are NICE

It is a bit more like a take away shop. Not really cozy cos people are coming in and out. I like the flatscreen menus that show your order!
Marijuana menu: The menu is VERY large. They have at least 7 varieties of Indica, 7 Sativas, 8 light hashes about 5 dark hashes. The prices are good for the quality and strain choices.
Service & staff: The guys behind the bar were happy and friendly even if though they were very busy.
Summary : The prices here are NICE. You are getting some nice strains like Chocolope and Amnesia Haze for about €9 per gram in some cases.
review created on :
25 Sep 11

1 friends
member since : 14 Dec 2001
from : Amsterdam Netherlands
gender :




| HOME | SMOKIN' SECTIONS | TOOLS | COMMUNITY |
| --- | --- | --- | --- |
| | | | |