8.0
user rating
266 reviews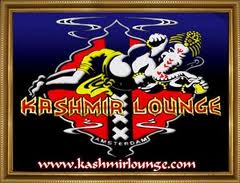 Kashmir Lounge
Jan Pieter Heijestraat 85
Amsterdam

Review and Rating by mrshyt
review created on :
08 May 03
Really chilled out music

Amazing decor. THE comfiest coffeeshop in the whole of Holland without a doubt. Spacious, lots of places to sit or lie down if you want. Very chilled and laid back. I sat down and barely moved amuscle for 3 hours.
Marijuana menu: Fair variety of good quality smokes.
Service & staff: Nice staff
Summary : Really chilled out music. Great relaxed vibe, they don't mind you kickin off your shoes and outting your feet up. Perfect place to waste away. I'd be happy to die in this place it's so comfprtable.
review created on :
08 May 03

1 friends
member since : 08 May 2003
from : 575
gender :




| HOME | SMOKIN' SECTIONS | TOOLS | COMMUNITY |
| --- | --- | --- | --- |
| | | | |