8.2
user rating
88 reviews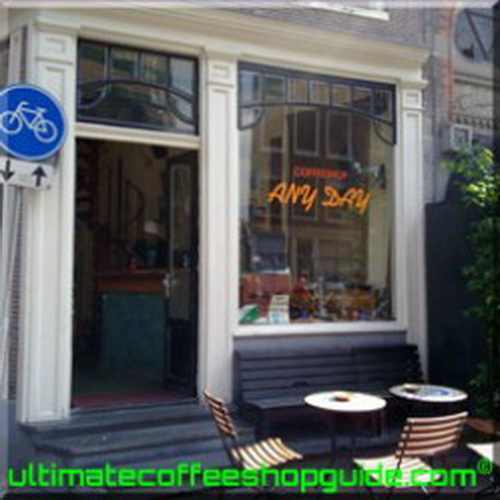 Any Day (CLOSED)
Korte Kolksteeg 5
Amsterdam

Review and Rating by tokingJ
review created on :
18 Jan 03
A great place to chill

Loved the native American decor.
Marijuana menu: Agree with the majority of others: it's brilliant
Service & staff: Very friendly and helpful.
Summary : A great place to chill. Lots of local and returning visiting regulars; that must be some sort of a recommendation. I have been several times over 2 visits to Amsterdam (2002 and 2003). I hope to go back again this year.
review created on :
18 Jan 03

1 friends
member since : 18 Jan 2003
from : 574
gender :




| HOME | SMOKIN' SECTIONS | TOOLS | COMMUNITY |
| --- | --- | --- | --- |
| | | | |