7.8
user rating
59 reviews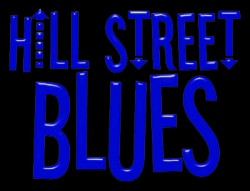 Hill Street Blues
Warmoesstraat 52a
Amsterdam

Review and Rating by BMWMotorcycle
review created on :
17 Dec 02
Definately worth a visit

Laid back, "porn-is-poison" slogans over the bar. Pretty bartender who was extremely friendly. I felt relaxed and right at home immediately. The folks there were great.
Marijuana menu: The pot menu was the first one Id ever seen. It had a bunch of type of pot for 10Euros or less per gram. I bought a giant chunk of "Ketama Gold" hash and a gram of weed. Quality of both was fantastic.
Service & staff: They taught me how to roll Dutch style. When I was leaving the city I came back to buy a block of hsh to-go, and the bartender made sure I knew what I was buying, and showed me how to make real nice hash joints. Gave me free papers too. I was IMPRESSED.
Summary : Definately worth a visit. I felt right at home.
review created on :
17 Dec 02

1 friends
member since : 17 Dec 2002
from : 564
gender :




| HOME | SMOKIN' SECTIONS | TOOLS | COMMUNITY |
| --- | --- | --- | --- |
| | | | |