5.4
user rating
68 reviews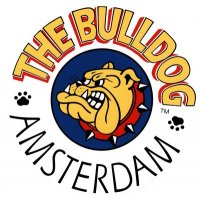 Bulldog (the)
Leidseplein 17
Amsterdam

Review and Rating by GreekDoc
review created on :
07 Dec 02
Avoid.

Nice seating outside, otherwise not worth it.
Marijuana menu: Didn't bother with their menu.
Service & staff: The first time I went, only reluctant service that took way too long, coffee was just ok. Second time the tables were outright filthy, we waited 15 mins. before leaving without seeing any waiters.
Summary : Avoid.
review created on :
07 Dec 02

1 friends
member since : 22 Nov 2002
from : 518
gender :




| HOME | SMOKIN' SECTIONS | TOOLS | COMMUNITY |
| --- | --- | --- | --- |
| | | | |