8.0
user rating
266 reviews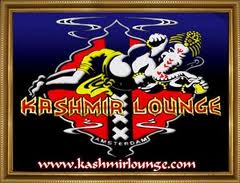 Kashmir Lounge
Jan Pieter Heijestraat 85
Amsterdam

Review and Rating by GG
review created on :
18 Dec 01
The decor is simply "wow"

This is the kind of place i would not mind taking my mother to. The vibe is absolutely friendly.
Marijuana menu: Nice menu, the pre-rolled joint tasted like shit though.
Service & staff: A friendly smile and professional service, but no specialties or extra's.
Summary : The decor is simply "wow". You can tell people feel very comfertable here. A high percentage of locals, real Amsterdammers.
review created on :
18 Dec 01

1 friends
member since : 10 Dec 2001
from : Amsterdam 518
gender :




| HOME | SMOKIN' SECTIONS | TOOLS | COMMUNITY |
| --- | --- | --- | --- |
| | | | |