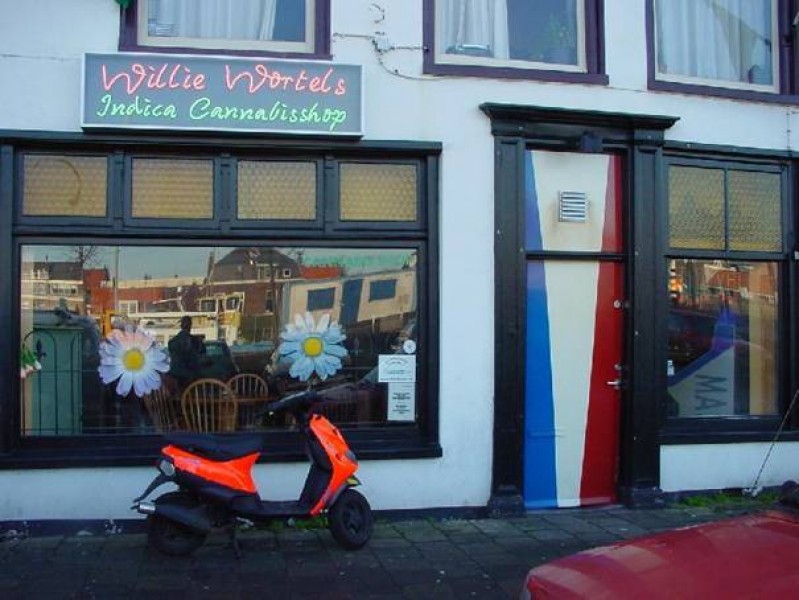 Willy Wortel's Indica Cannabisshop
www.hempcity.net/

Koudenhorn 58
2011 JD Haarlem
tel: 023 532 6374

The second Willie Wortel's coffeeshop in Haarlem.
Willie Wortel's Indica Cannabisshop is located on the banks of the Spaarne River, opposite a recently restored windmill, the Adriaan. The shop has a small terrace in front, overlooking the river and the Adriaan windmill. Used to be the Dutch Joint coffeeshop.
While your in Haarlem why not visit Willie Wortel's Sativa Cannabisshop too!
Cannalympics 2012 Willie Wortel Bong Bubble-a-long Competition - Smokers Guide TV
open
M
T
W
T
F
S
S
10-24
10-24
10-24
10-24
10-1
10-1
12-24
features
Arcade Games
Pool Table
Ice Hash
Indica
Sativa
Write a review
Member reviews
HorrorHippie
1 Dec 15
A Keeper.
Cosy, Friendly, clean, and good quality cannabis. Fair prices. If a strain is expensive, you can be assured it's well worth the money. Budtenders have knowlegde of what they sell, and will help pick, if help is needed. good deals on 5 gram buying. The coffee is too strong for my liking, oh the Irony.....
Full details
| HOME | SMOKIN' SECTIONS | TOOLS | COMMUNITY |
| --- | --- | --- | --- |
| | | | |