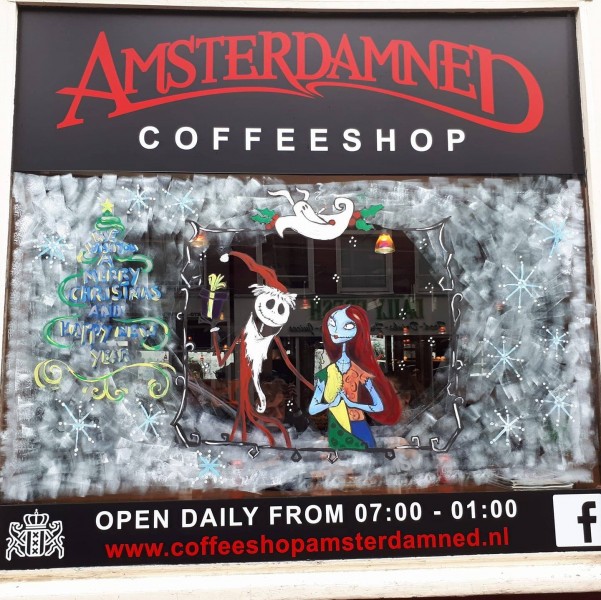 Amsterdamned
www.coffeeshopamsterdamned.nl

Haarlemmerstraat 6
1013 ER Amsterdam
tel: +31 20 638 8079

Centrally located near Amsterdam Central Station, this cozy coffeeshop offers you a place where you can relax and unwind in their living room atmosphere.
Whether you are a first timer or a true connoisseur, you will always find something for youre taste. No matter what language you speak or where you come from the Amsterdamned friendly staff will always do their best to make you feel at home.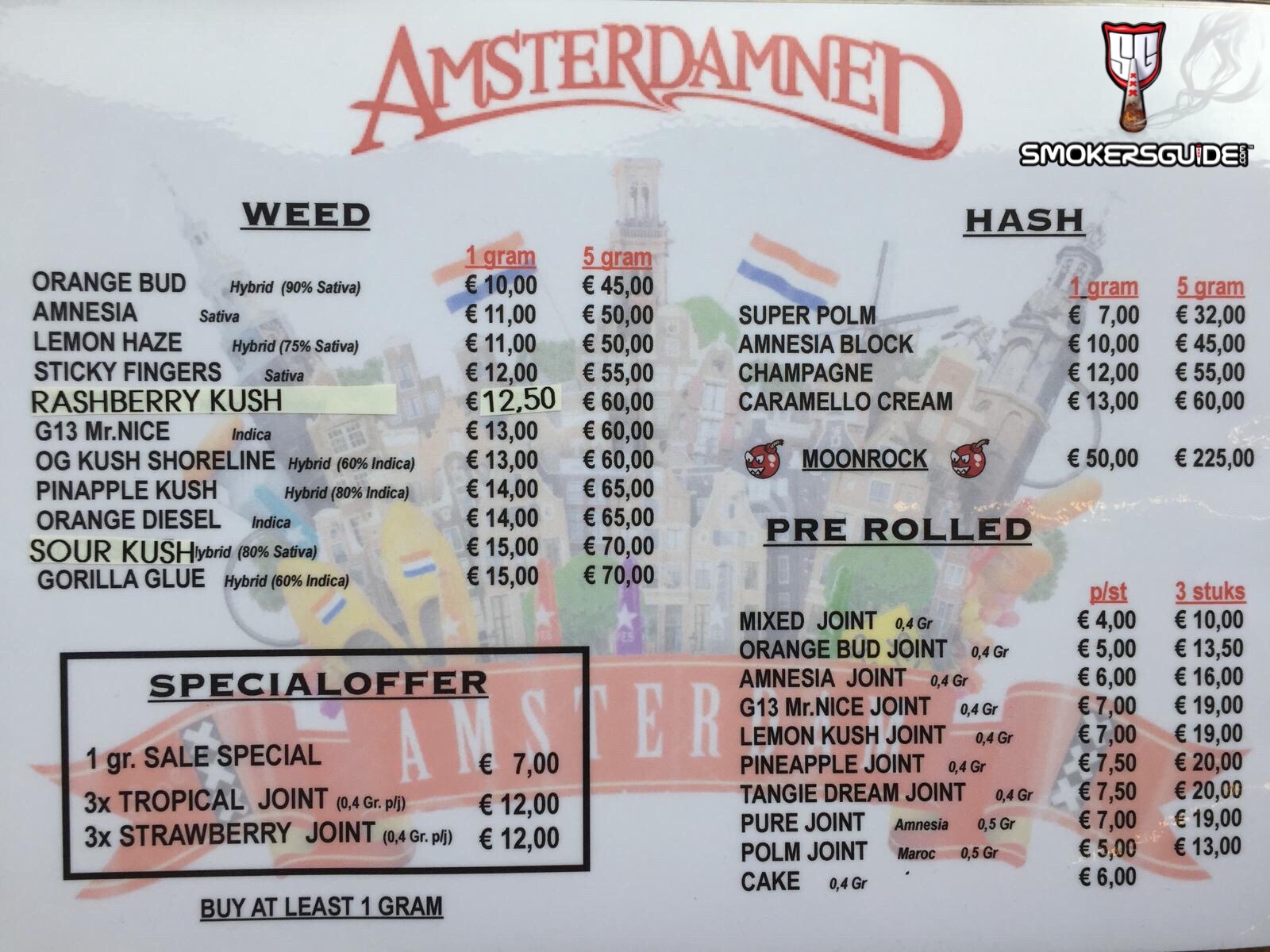 Watch this coffeeshop featured in SGTV "Amsterdam Marijuana Coffeeshop Menus"
open
M
T
W
T
F
S
S
07:00 - 1:00
07:00 - 1:00
07:00 - 1:00
07:00 - 1:00
07:00 - 1:00
07:00 - 1:00
07:00 - 1:00
features
Juices/Non-alcoholic drinks
Pre-Rolled Joints
Drinks and Snacks
Smoking Paraphernelia
Indica
Sativa
www.facebook.com/coffeeshopamsterdamned
| HOME | SMOKIN' SECTIONS | TOOLS | COMMUNITY |
| --- | --- | --- | --- |
| | | | |