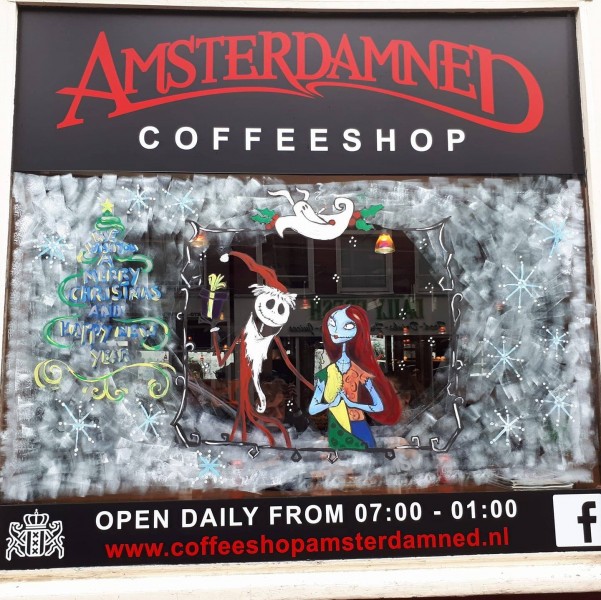 Amsterdamned
www.coffeeshopamsterdamned.nl

Haarlemmerstraat 6
1013 ER Amsterdam
tel: +31 20 638 8079

Centrally located near Amsterdam Central Station, this cozy coffeeshop offers you a place where you can relax and unwind in their living room atmosphere.
Whether you are a first timer or a true connoisseur, you will always find something for youre taste. No matter what language you speak or where you come from the Amsterdamned friendly staff will always do their best to make you feel at home.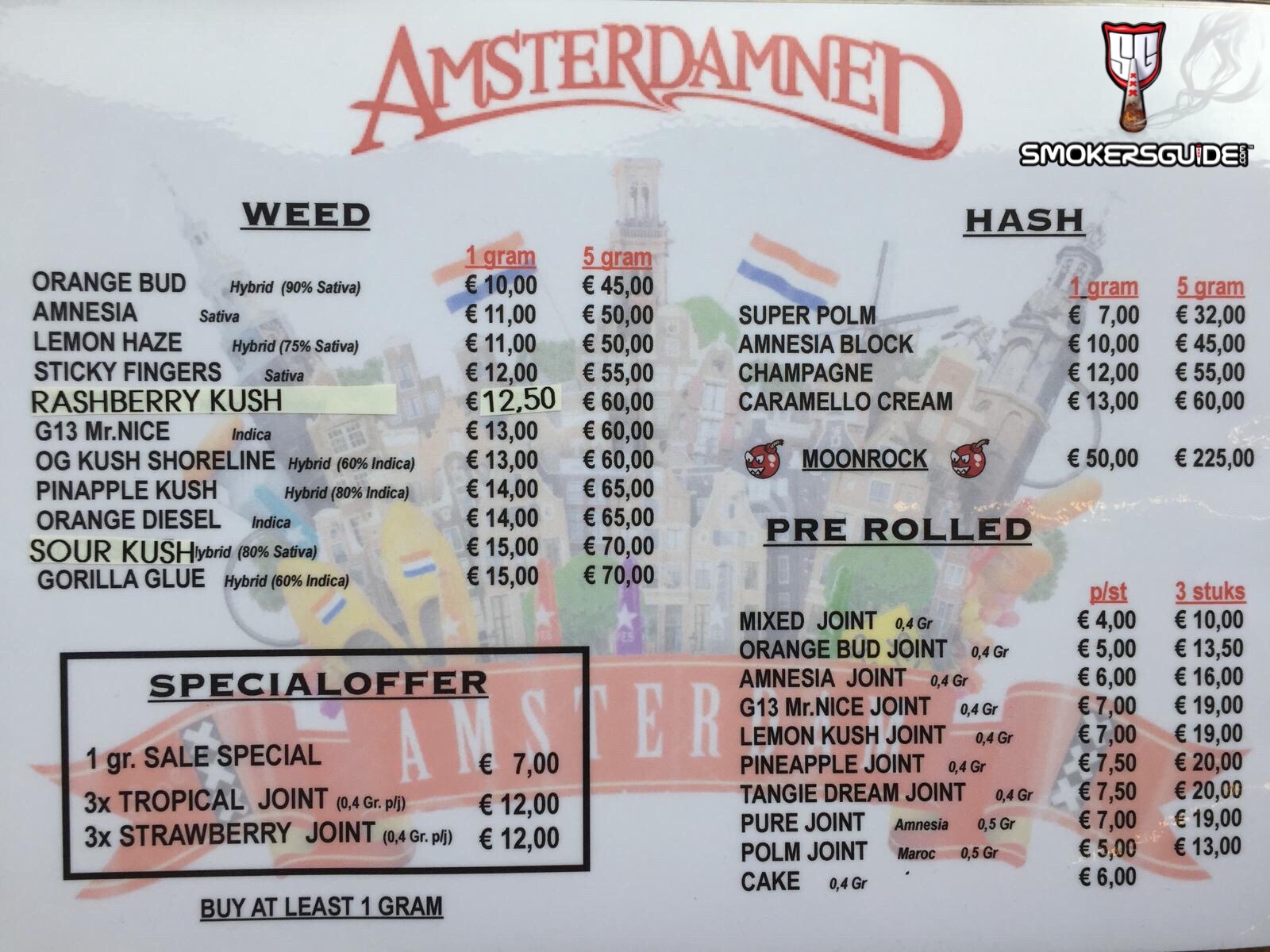 Watch this coffeeshop featured in SGTV "Amsterdam Marijuana Coffeeshop Menus"
open
M
T
W
T
F
S
S
07:00 - 1:00
07:00 - 1:00
07:00 - 1:00
07:00 - 1:00
07:00 - 1:00
07:00 - 1:00
07:00 - 1:00
features
Juices/Non-alcoholic drinks
Pre-Rolled Joints
Drinks and Snacks
Smoking Paraphernelia
Indica
Sativa
Write a review
Member reviews
CannaMama
18 Apr 19
super location
Coffeeshop Amsterdam is right off the Singel canal, and very easy to reach from the train station. It is not very big, so has that nice and cozy feeling. The staff is friendly and fun, and took the time to help me select my flower. Good stop on the "High Street". Next time I want to try those...
Full details
Drezzy
28 Mar 19
Step back in time
Grotty & Grim about sums it up. Much better coffeeshops just a few minutes up the street
Full details
www.facebook.com/coffeeshopamsterdamned
| HOME | SMOKIN' SECTIONS | TOOLS | COMMUNITY |
| --- | --- | --- | --- |
| | | | |