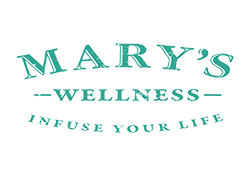 Mary's Wellness
100 Consilium Place Suite 200
M1H 3E3 Scarborough, ON
tel: 416 822-2848

rate this
Member rating scores
Would you return / puchase again?
Medicinal herbs infused teas, cider, and coffees - with incredible taste and long lasting benefits.
Whether you're searching for stress reducers, anxiety help, or improved focus, Mary's Java carries a delicious line of products to suit every taste. Edibles are not only a great source of essential nutrients and calories, but they also help with nausea – and they don't require inhaling smoke that can potentially damage your health.
Each blend of Mary's Java provides a convenient, discreet way to medicate at your pace – with a rich-tasting flavor that can't be beat.
features
Juices/Non-alcoholic drinks
Medicated Snacks
| HOME | SMOKIN' SECTIONS | TOOLS | COMMUNITY |
| --- | --- | --- | --- |
| | | | |