Featured
Munchies

Valentine's Day Cannabis Rice Crispy Treats - Recipe

They say couples who get stoned together, stay together ;-) For this year's Valentine's Day, gift your partner a yummy, sweet, high inducing Cannabis Rice Crispy Treat dessert. Be careful with dosing, as cannabis edibles are known to hit people...
Read more

Coffeeshops

Cannabis X-Mas Wreaths with THC - Video...

Christmas is a special time. Gathering with friends and family calls for special treats and holiday cheer! This video recipe, featuring cannabis infused X-Mas wreaths, delivers that unique...

Coffeeshops

Walking Cannabis Dispenser Dakta Kush -...

Cannabis dispensaries are legal and open in Jamaica, but the beach dealers are still happily in business. Learn more about the cannabis products offered on the 7 Mile Beach in Negril...

Home

Welcome to Smokers Guide - site...

The Smokers Guide To Amsterdam book has been a top seller for years! Our latest edition is heavily packed with information for anyone interested in the Amsterdam coffeeshop, smartshop and...

Winners of Jack Herer Cup Jamaica 2019

The Jack Herer Cup took place during the 4th edition of Canex Jamaica, at the Rose Hall Convention Center in Montego Bay, Jamaica. The awards ceremony took place during the final day of the...
spotlight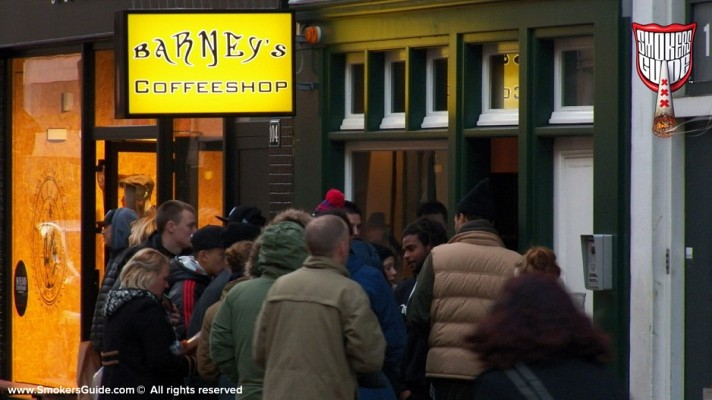 Coffeeshops
Coffeeshop Etiquette
Things you should know before entering an Amsterdam coffeeshop! Let me see


SG recommended links

| HOME | SMOKIN' SECTIONS | TOOLS | COMMUNITY |
| --- | --- | --- | --- |
| | | | |